Media Buying Platform
Buy Website Traffic and Clicks
Learn More
DailyClicks is a programmatic demand-side platform (DSP) and offers omnichannel advertising on CPC and CPM basis. Our DSP enables advertisers to reach their audiences across multiple verticals on every device and location.
Free Trial
Get FREE
1000
Clicks!
It's All About the Numbers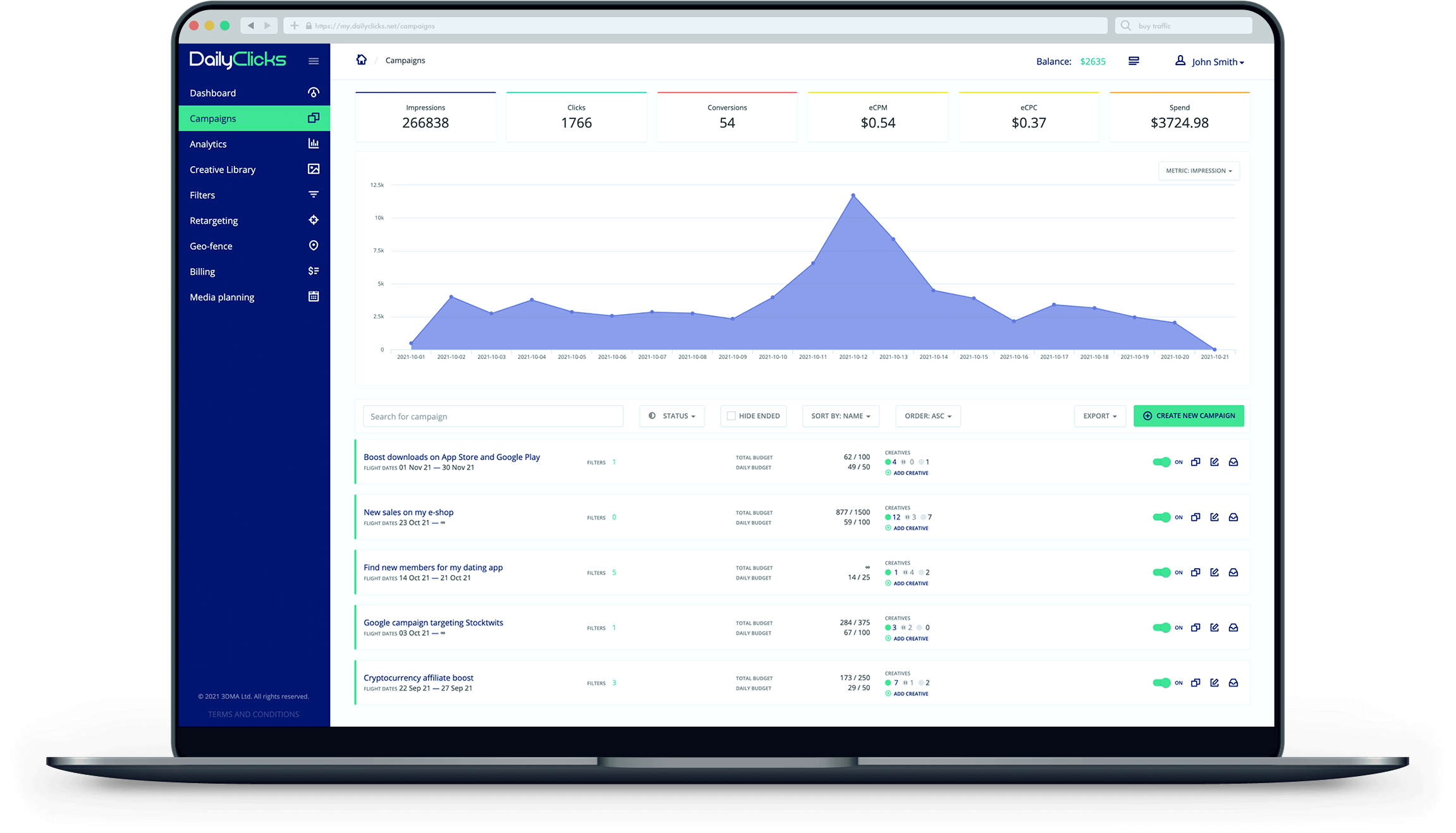 Reach Any Advertising Goal
Whether it's brand awareness or user acquisition, take control of your advertising campaign results with our RTB platform.
Mobile Apps
Boost downloads on App Store and Google Play.
Dating
Find new members for dating and relationships websites.
e-Commerce
Drive online purchases on
e-shops or affiliate links.
Blockchain
Promote cryptocurrencies, tokens and ICOs.
Gambling
Promote casinos, betting
and gaming offers.
Forex & Binary
Promote binary options and forex trading platforms.
Business
Discover new customers and increase brand exposure.
And More!
Generate leads and sign ups
on all mainstream verticals.
Advertise on Premium Supply Only

With The Most Wanted Media Channels
Why choose DailyClicks as your advertising partner?
What Customers say about DailyClicks
Register Today and Receive 1000 Clicks for FREE!
We are happy to deliver you the first thousand clicks for absolutely free.
Try us today and let the results speak for themselves.