Introducing Candyoffers: The Best Global Affiliate Network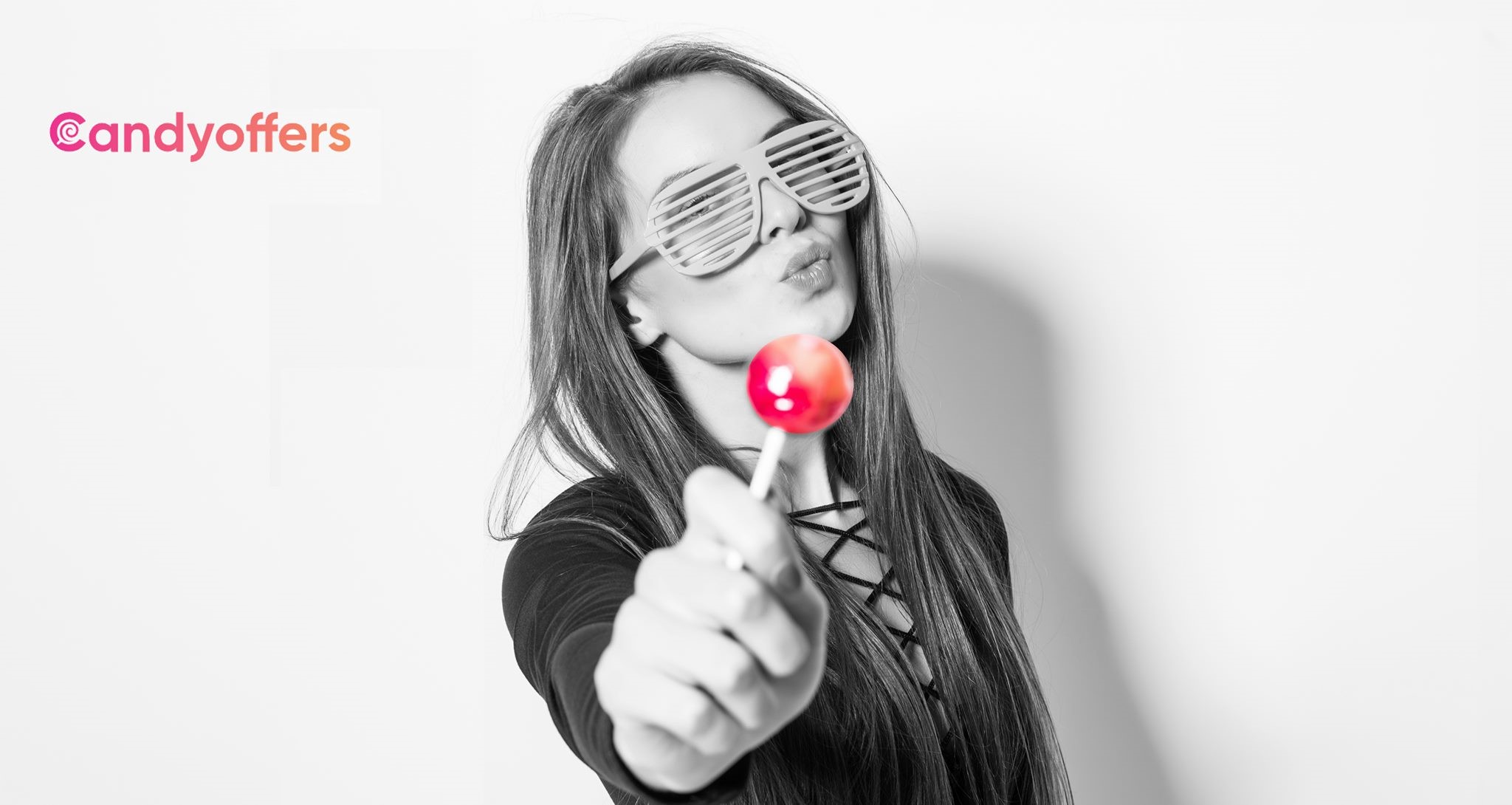 For over a decade, Candyoffers has been taking the adult-dating vertical by storm as a major affiliate marketing network.
With the highest CPL payouts in the industry, Candyoffers works with experienced affiliates and super-affiliates helping them increase monthly earnings from CPA marketing.
Candyoffers is also currently adding new verticals into the mix, so get prepared for the sweetest offers.
High Quality Traffic
Candyoffers has high standards for traffic and aims to only work with high-quality traffic from sources like:
Reputable niche-specific blogs

Targeted network traffic (media buyers/DSPs)

Dedicated websites (comparison/review sites)

Paid traffic from social networks

Member area traffic

Influencer paid ads
Dedicated Customer Care and Support
Whether you utilize Candyoffers as your main source of traffic (they can manage your affiliate program), or as a complimentary partner, you stand to benefit because the Candyoffers team are experienced media buyers that know the intricacies and nuances of this vertical. They are determined to use that experience and knowledge to help their affiliates reach their maximum potential and grow their accounts as much as possible. Candyoffers aims to establish long-term mutually beneficial partnerships with both affiliates and advertisers, striving to work together with them to achieve their common goal of continued monetary gains.
Affiliates that work with Candyoffers have access to quality feedback and tools such as:
Traffic monitoring & optimization tips

Many stylish and high-converting landing pages

Statistical data about their traffic

Assistance in choosing the best offers

Great technical support Monday to Friday
Candyoffers Offices & Affiliate Marketing Conferences
Candyoffers has offices in the United Kingdom, Spain, Hong Kong, and Thailand.
You will also find the Candyoffers desk at many of the most prominent and renowned affiliate marketing conferences and conventions around the world.
The Candyoffers Platform
Affiliate registration is straightforward and helps Candyoffers gather relevant information about their partners and their traffic so that they can better assist them in promoting offers and growing their accounts.
The Candyoffers platform is very user-friendly and easy to use. Affiliates can set up their campaigns easily using various filters for offer types, geos, devices, and verticals.
Its' proprietary traffic tracking software makes keeping track of and analyzing traffic stats easy, allowing both the Candyoffers team and affiliates to instantly act on data so that they can better optimize traffic and achieve better results.
200+ Offers from Top Converting Brands & Competitive Payouts
Candyoffers is partnered with some of the best-known adult-dating brands in the market; giving their affiliates access to exclusive offers they won't find on any other network.
Candyoffers connects its affiliates to more than 200 of these exclusive offers from what are the top converting brands in the adult-dating vertical, and offer some of the most competitive payout rates – from 2.50 € to 16.00 € per lead.
Candyoffers' affiliates can be confident that they are in good hands and backed by some of the best products in the market and best media buying teams in the industry.
Supported Commission Types
With supported commission types like RevShare, DOI, and PPS for multiple verticals in more than 25 different geos provided by their partner brands, Candyoffers has exclusive control over the offers they provide. This means they can negotiate payouts on an individual basis for high performing affiliates.
Rules & Regulations
All of Candyoffers' rules and policies were established to protect the interests of their affiliates.
New affiliates learn about them during the onboarding process to ensure a harmonious partnership.
Candyoffers aims to get their affiliates the best payouts possible and therefore does not allow running re-brokered offers and strictly prohibits intermediaries from taking a cut. To incentivize against this they offer a 10% referral fee.
Payment Scheme
Commissions generated through Candyoffers are paid promptly via any bank institution or service that provides an international bank account number (IBAN). 
Once reaching the minimum threshold of 500 € within a 15-day time period, Candyoffers affiliates can manually adjust payment intervals on the user platform to Net30, Net15, or Net0.
Contact Details
Want to expand your business and increase your annual profits? Candyoffers is by far the best platform to run your offers. Contact us today at support@candyoffers.com to get started!
___
by Manu Ramirez
source: Candyoffers