Why retargeting is an easy way to achieve performance with native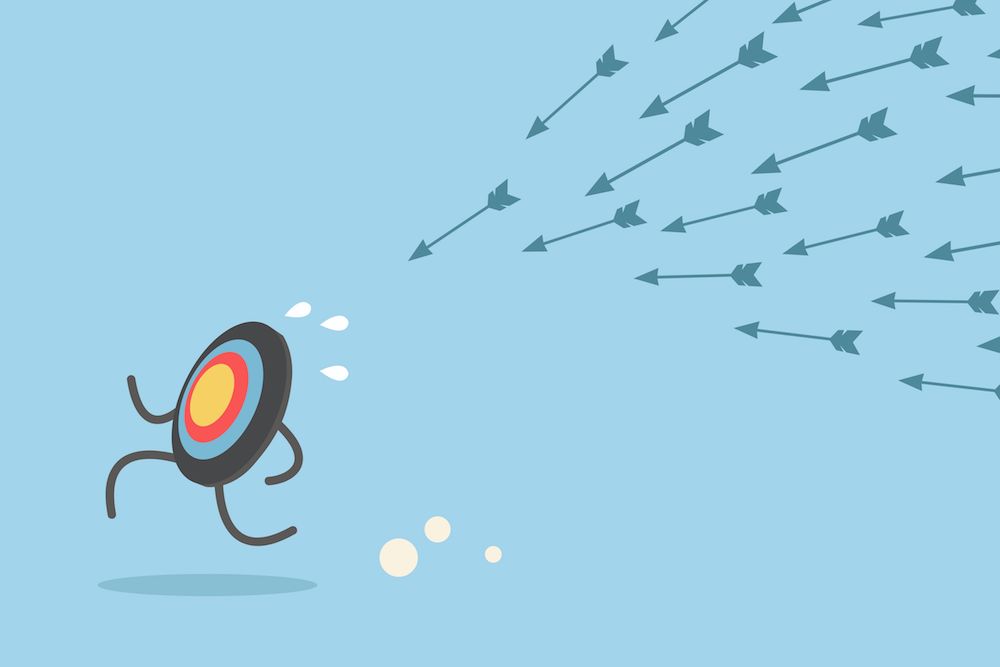 Native advertising has long been seen as a tool exclusively for branding campaigns. That's not the case, and as native grows, it creates an open opportunity for the performance marketing community to leverage new data points for native retargeting campaigns writes, Frank Maguire, Head of Market Development, Sharethrough
In-feed native advertising has continued to grow as marketers look for new ways to reach and engage consumers in a world plagued by banner blindness. For all of native's success, it's mostly  been used as a branding channel. So far that's great news, of course, but it has created a perception with some that native is off limits for performance marketers who still rely on traditional display.
The truth is that performance marketing through immersive and engaging native placements is as simple as display advertising. For performance marketers looking to dip their toes into the native waters, there is no easier place to start than using native for retargeting.
What types of assets should you use for native retargeting?
This makes a natural starting place because most brands already leverage retargeting. Many have now maxed out the number of impression they get through traditional display and are in need of new inventory to hit their conversion benchmarks. Native fills this need, achieving higher CTRs on average while also adding scale and a new touch point for reaching a user who has previously landed on a brand's site.
1. Repurposing banner assets
Performance marketers may resist native because they feel it requires a dedicated content creation team. However, one of the biggest lessons we've learned in 2017 at Sharethrough is that many brands have seen repeated and scalable performance success in native by simply repurposing the display assets they already have. For instance, if a consumer abandoned a shopping cart, the brand can serve a native ad featuring an image and headline of the same product, drawn from the site itself. This is retargeting at its most basic, using the previously displayed product and message.
2. Educational content
From there, native opens up new retargeting opportunities and strategies. If a consumer fell short of completing a purchase because of some hurdle, such as needing more education about a product or service, then native provides an opportunity to inform through content. This can include an article on the brand's site, or an independent consumer review from a third-party – really, anything a brand has access to that brings the product to better light.
Roomba Use Case
For example, consider the Roomba vacuum by iRobot. A consumer may give up on purchasing one when they realize it's more expensive than originally anticipated. That's a great moment to retarget that consumer with an article or message that explains that despite the high price, the Roomba is worth every penny, perhaps thanks to the time it saves the consumer on vacuuming.
There are so many opportunities for the brand to use different data signals to craft a unique message as well. They can experiment with different headlines, positioning the Roomba as the solution for arguments over whose turn it is to vacuum the house. They can use testimonials from other consumers who hesitated at the high price. Above all else though, they have room to experiment with editorial content that goes beyond a basic retargeting message that reminds the consumer only of the product and the price.
Sequence Targeting
Brands can also sequence their ads, retargeting consumers who saw and/or clicked on other native ads, perhaps opting to read a natively-delivered article about the product. Once consumers have displayed this intent, they should be served a direct a "buy now" or special offer message. This opens the door to a different approach to retargeting. The first native ad buy could actually be done as a scale audience buy, which is then followed by a retargeted message . This process leverages audience intent signals without requiring the consumer to ever visiting an official webpage or online store.
Above all else, test and learn
The biggest takeaway for performance marketers is that they need to test and learn, just as they have done historically for all digital ad formats. Some tactics borrowed from a traditional display, such as frequency capping, may need revisiting. Not all brands may find immediate success, but enough have seen strong results comparable to the historic performance they've received from a display.
The best use of native for performance comes down to figuring out how a brand can speak to a consumer as if they are a real human . Providing additional reasons to consider a brand will help push consumers down the funnel faster, so successful native retargeting relies on a mix of editorial-leaning messaging and repurposed display ad tactics. Overall, retargeting is an easy place to start and build a knowledge base for native, provided performance marketers are willing to test and learn.
___
by Frank Maguire
source: MTA