5 mobile strategies to boost engagement in 2020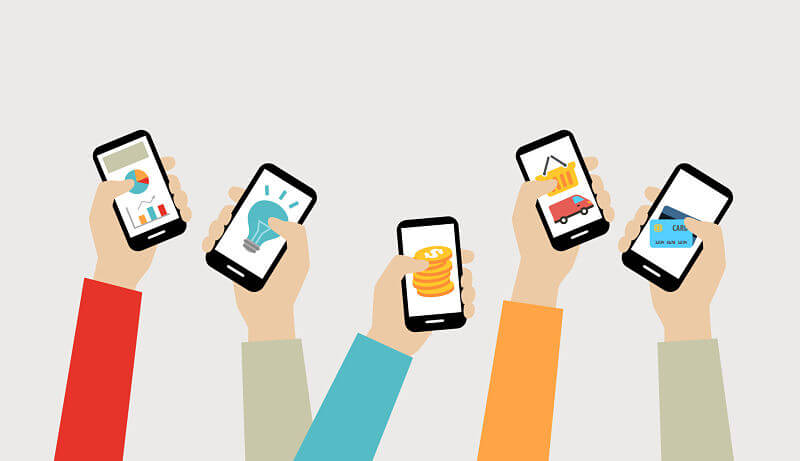 The digital marketing landscape has shifted and mobile is easily a top platform that marketers need to focus on.
Today, the availability of mobile phones and the internet means that you have the likelihood of finding more customers on mobile than desktops. Here are some mobile digital marketing statistics for you to consider.
People spend over 3.5 hours a day on their mobile devices
51% of buyers have completed an online purchase with a mobile phone
There are 5.11 billion unique mobile users in the world today
Mobile commerce sales will form more than half of all eCommerce sales by 2021
For businesses, these emerging mobile trends mean that there has to be a clear focus on their mobile platforms. In this post, we're going to look at how you can boost engagement with the help of a few mobile-based marketing strategies.
Focus on video content
When it comes to mobile, video content is the most user-friendly content you can make. People have to squint and strain their eyes to read on mobile, but videos are easier to consume. They are also far more engaging. It's not enough to just add more video content in the future, consider these important suggestions as well.
Embrace the vertical format: Vertical videos make great use of the actual form of a mobile phone. And today, the major social media platforms have a 'Stories' features where you can upload and share pictures and videos in a vertical format for 24 hours. It's the perfect opportunity to leverage the Fear of Missing Out phenomenon to drive engagement and conversions.
New Social media platforms: Digital marketing needs to evolve with the rise of new social media platforms. It's important to keep an eye out for platforms like Tik Tok. You'll learn about the kind of content that people consume today and new places where you should be marketing.
Develop a mobile-first strategy
A mobile-first strategy is one where you build your online presence such as your website and content around mobile rather than desktop.
Doing so is important in the light of Google announcing that it's implementing a mobile-first indexing policy. This means that the search engine will crawl and assess the mobile version of a site first and then the desktop version.
It's clear that you need to ensure that your mobile site is fully responsive and that all your site features such as forms, navigation, shopping, payments, and more are easy to do on smaller screens.
It's interesting to note that mobile plays a powerful role in email marketing as well. You need to think about how your emails read on mobile and how to lead users to take the action you want them to. Mobile users are 3x more likely to check their emails than non-mobile users. Thirty-five percent of all business professionals use their smartphones to check emails. Last year, 27.6% of all email opens were done on Apple iPhone and 27.8% on Gmail.
These statistics give you a peek into while a mobile-first strategy matters. Keep mobile in mind to help you shape your new marketing strategies.
Add analytics for mobile
We know that changes, improvements, and problem-solving isn't possible when there aren't measurements in place. For your mobile strategies, it's important to:
Establish important KPIs for your mobile website and app
Track data on your mobile platforms i.e. your mobile website and application
You'll want to establish metrics for performance and user behavior. Tracking interactions, paths taken, form and cart abandonment, and much more will help you tweak things to work better.
To help with analytics, you can use platforms that are especially for apps. Keep in mind that you may want a more comprehensive analytics platform for website and app tracking, and also the ability to add more than one analytics tool to support your online platforms.
If you have a WordPress site, you'll find plenty of analytics plugins for website and mobile applications.
Personalize user experiences
You need to boost user experience on mobile with greater personalization. This means that your content, email messages, lead magnets, and product recommendations on mobile must all be relevant to your audience.
To do this, create personas just for your mobile buyers. Also, chart out journey maps with relevant customer touchpoints that appear when using mobile.
With the help of the right analytics tools, you'll be able to identify your audience's demographics, behavior, and other relevant information. Knowing your audience and tailoring the experiences they have in relation to your brand will allow you to create more personalized content.
CRM tools and other marketing automation tools will allow you to improve your email content, make relevant push notifications for discounts on products that customers have looked at, and to resolve abandoned products in a cart. To further support your personalization efforts, make A/B testing a part of your implementation process.
Optimize for voice search
The development of AI and especially Natural Language Processing has made voice search more effective than ever before. Today, voice home assistants are common and people frequently use voice commands to get search results and carry out many tasks.
You need to make sure that your content is optimized for voice search so that it creates engagement via voice results. Here are a few ways to do that:
Write in a conversational tone. The language used should sound like something a real person would say to another
Keep answers short and to the point. Voice queries typically return answers that are fewer than 30 words.
Structure your content with headings and subheadings so that search engines can pick up the appropriate content for a query. Also, try to create paragraphs and bullet points so that they directly answer a question on their own
Start building content for voice search today and you'll have a strong chance of appearing as a prominent result for voice queries in the near future.
Boost mobile engagement for business growth
If the future is mobile, then the future is already here. As a business, you need to be aware of the latest trends and the best way to leverage them for growth. We've looked at some important ways to boost engagement using mobile strategies. Use them to get started on your own mobile marketing and you're certain to engage your audience in an effective way.
___
by Thomas Griffin
source: B2C