How to power up your marketing might through improved browser push notifications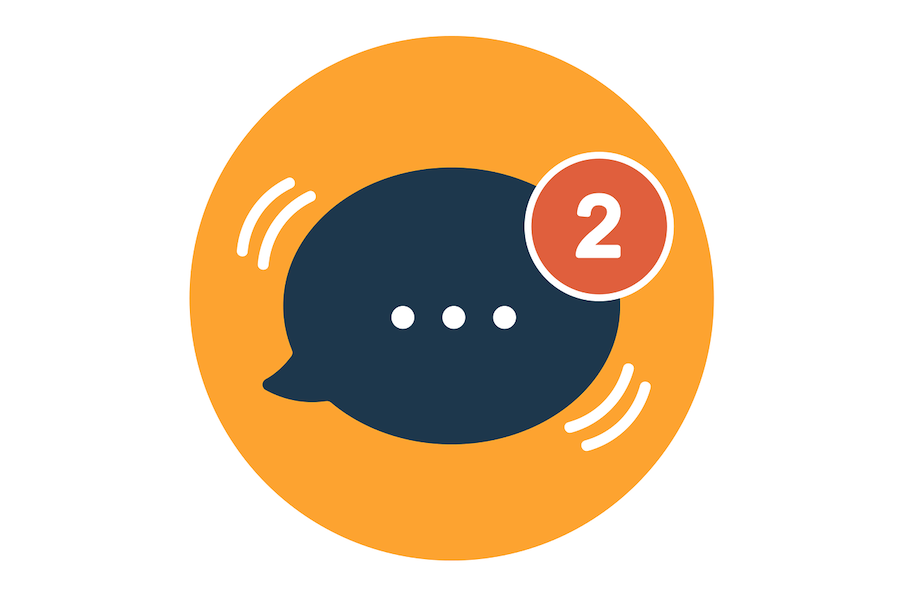 According to a new report, only one-quarter of surveyed businesses have been able to shift completely to virtual work environments during the COVID-19 pandemic. This news isn't all bad, though — most of your customers are living life through their phones and laptops, too, and they want more convenience than ever.
What's one terrific way to freshly tailor your brand's marketing messages as your clients, partners and customers start spending again? Amp up your browser push notifications.
PushPushGo data finds that 85% of online retailers used push notifications last year. What's more is that consumers want them — at least twice as many people sign up for web push notifications compared to a newsletter, according to Single Grain research. Plus, your audience gets your marketing message in real time with a push notification so they can be inspired to make a purchase immediately.
What key facts do you need to know when it comes to refreshing your push notifications to rebuild or bolster your brand's post-COVID-19 image and product information portal?
Focus your energy on these essential points:
Make the process as easy as possible for your customers and clients.
Eliminating as many touchpoints as possible at this time will increase your sales, as customers are currently craving simplicity and clarity in messaging. Make your notifications fun, eye-catching, and super-simple to navigate.
Always lead off with a discount, promo code or BOGO. Think in terms of solving a problem for your customer in no time flat when you're putting together the specs of your messaging. You want them to read the notification and think, "Of course I need that right now!" So, simplify your wording, and take all the guesswork out of the subsequent purchasing process.
Personalize, personalize, personalize.
The more customized your push notifications are, the better your sales will be. Use your social listening data to speak directly to your audience via push notifications. Repeatedly employ any identifying data they've supplied you with at sign-up or through previous purchases in your messaging. Use a light touch, though.
Personalization should feel easy and conversational, as in, "Hey, knowing your taste, how about checking this new product or service out?" Always keep personalized push notifications friendly and casual, not high-pressure.
Timing is everything.
According to new research from Airship, direct open rates for mobile app push notifications reached their highest rate ever during March 2020. The Airship study also found that 32% of website visits by opt-in users that month occurred as a result of direct opens of web notifications.
Obviously, as people are constantly connected to their devices during the COVID-19 pandemic, they are more apt to be receptive to a push notification if their product interests line up with what your brand has to offer.
Behavior-triggered notifications and how to refine them.
If you notice a customer isn't opening your notification, it can be fine to directly ask them why. If your brand shows concern and the desire to address whatever reason their demographic is holding back in terms of interest, you have a better chance of recovering that customer.
If, however, you note that a customer still isn't opening your notifications after a period of time — say 30 days — gradually cut back on the push notifications. If the loss of interest in temporary, you'll see that. If it's permanent for whatever reason, move on.
Consider push notifications a great solution for abandoned shopping cart revenue.
You can recover those sales by helpfully reminding your consumer you're holding on to those items for them. Consider discounting those items for a set amount of time so they'll be eager to go back and check out. What you don't want to do: use any language that could sound critical, like "hey, we think you forgot something."
Your company should be supportive and considerate, not condescending and entitled. Your customers may have limited resources available right now, and you need to respect that to win their business.
Be appreciative.
Don't just use push notifications to sell; use them to thank your customers for their purchases and brand loyalty. That extra little bit of kindness goes a long way toward helping your consumers feel great about your brand for the long term.
Push notifications aren't rocket science — but they can propel your brand to new heights easily and effectively! Spiff yours up now and they may just make a huge difference as your brand begins moving forward again.
___
by