5 overlooked but rewarding mobile engagement strategies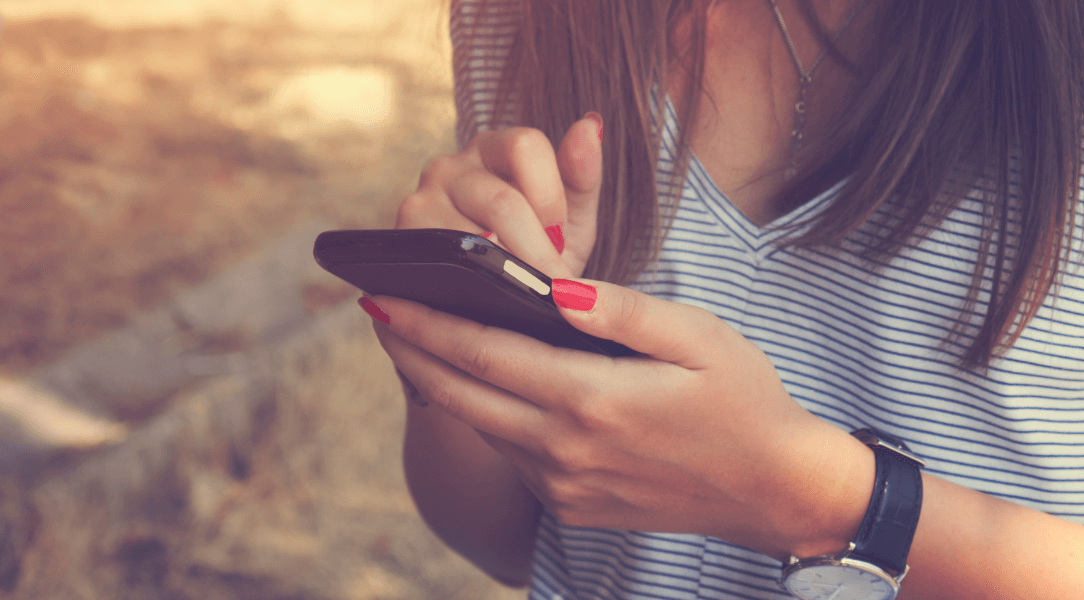 According to statistics from Smart Insights, apps account for 89 percent of mobile media time, with the other 11 percent spent on websites.
Between 2013 and 2017, mobile usage experienced a steady growth of 17 percent every year. Reports have shown that mobile ad spend will pass $65 billion by 2020 because smartphones and tablet devices contribute to 51.3 percent of the world's internet use.
This means marketers need to invest in standard user experience for mobile apps, and master the art of engaging their users on mobile.
You might be wondering: which mobile engagement strategies are likely to yield the highest ROI? Here are 5 that are often overlooked by marketers
#1. Cross-Channel Promotion
Mobile marketing offers multiple opportunities for marketers to target their customer base through multiple channels such as social media, email, in-store and mobile display ads. Cross-channel promotion allows prospects to convert into customers on their medium of choice, allowing for maximum ROI.
For the use of multiple channels to engage customers:
Social media advertising on platforms like Facebook, Instagram and Twitter offers extensive resources for which you can advertise to your target audience and similar audiences.
In the US, social media advertising is expecting to increase to $17.34 billion in 2019 according to Statistia, meaning social advertising yields a substantial amount of ROI.
The value of email marketing cannot be overlooked, but the practice needs to evolve to match the changing audience. For mobile engagement, emails connect the dots between push notifications and mobile ads.
Emails should ideally be kept succinct, personalized, automated with a flawless design. Emails aimed at mobile engagement should only be used to promote your app or offer, remind customers and offer deals and new features.
In-store marketing includes in-aisle signs, above-door banners, visual boards displaying new offers, new items and highlighting user experiences when using their app.
For mobile ads, users information can be used to display your app in multiple locations and platforms through PPC advertising.
#2. Push Notifications
Push notifications are a primary method for engaging and retaining users. According to Localytics Data Team, push notifications boost app engagement by 88 percent when used properly.
The secret sauce to gaining this ROI is in finding the right frequency for your users so your push notification is in between too frequent and too scarce.
To boost app retention and boost engagement, ensure push notifications to new users within 90 days. Studies by Urban Airship indicate that sending weekly notifications can increase app retention in 90 days by 6 times on Android and 2 times on iOS.
The key to successful mobile engagement and push notifications is giving your users the right information they need, where and when they want it. Mobile users are very selective towards information they accommodate, you need to earn their trust.
Most users will gladly enjoy a notification from a financial or health service, but for other industries? Building trust and pushing notifications at the right time makes success more likely.
#3: Social media advertising
According to statistics from We Are Social, 2.539 billion of all 2.789 billion social media users came from mobile. Social media channels offer an effective and cheap opportunity to engage users, spark conversation and retarget users who don't use your app regularly.
Social media ads through Facebook, Twitter, Instagram and Pinterest offer multiple targeting options and ad types for which you can engage mobile users with your desired information.
With the introduction of Canvas ads from Facebook, you can target specific audiences on Facebook with interactive ads. Canvas ads are only available on mobile and are shown as a carousel of images where users can swipe through different images, these images can be zoomed, tilted amongst other effect and features.
To drive installs or compel users to revisit your app. Mobile app ads are a perfect choice, they will be displayed in news feeds or timelines for Facebook, Instagram, and Twitter respectively. When the ad is clicked on, users are redirected to the app store to install or open the app.
Facebook offers advertisers multiple advertising options such as targeting iOS/Android users only, targeting mobile/tablet users only.
#4: Reward loyalty
With the huge growth of smartphones, marketers name mobile as the most relevant and rewarding engagement channel. To increase engagement on mobile, applying loyalty programs will generate substantial results, while this might not be new, it can be tweaked to reward users with coupons, discounts, and other rewards options.
The use of coupons serves as an incentive for users to revisit the app, business and spend time to earn rewards. Statistics have shown that around 50 percent of customers download apps to receive coupons and discounts.
For example, Target coupon codes are sometimes mobile-only, and can only be applied at checkout through the mobile app.
To re-engage mobile users who have abandoned your app, offering coupons or lucrative discounts over a set period of time will surely send users craving for such deals and have app analytics showing a spike in engagement.
These rewards can be shared through content, social media ads, emails and geo-location services.
#5: Geolocation services
Tapping into geolocation services allow businesses to send messages to users once they reach or leave a certain location, through the use of beacons and geofences. According to Nectafy, 88 percent of consumers search for a local business on a mobile device and visit that business within 24 hours.
Optimizing your business or app for geolocation services will generate new business and leads when used properly, for example to target consumers when they are in or near a specific store, or to personalize marketing messages.
Businesses such as Subway and Best Buy use geolocation services to deliver time-specific offers and targeted information to users who use the service. For more on how location marketing works and is being used by businesses, check out our 17 fascinating stats about beacons and location marketing.
___
by Rebecca Sentance
source: ClickZ