How to handle negative reviews and manage your brand's reputation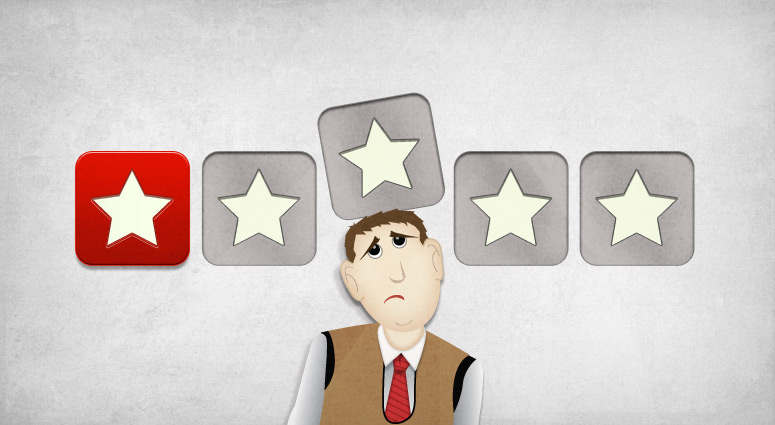 The internet has made it harder than ever for brands to control the information available about themselves.
With independent reviews on any business a few clicks away, what steps can brands take to manage their reputation effectively?
Brought to you in partnership with Brandify.
Why are digital reviews important for brands?
Back "ye olde times" before the internet, if you wanted to make a product purchase you might head down to your local branch, pick up a brochure and sit down with a smiling sales rep to discuss your options. Today, the internet offers a dizzying landscape of choice, and a vast wealth of information to help users navigate it.
Online reviews are available from a variety of sources, from Google My Business and Yelp to social sites like Facebook and Foursquare. Each provides customers with opinions and reassurance from people just like them.
For brands, maintaining a good reputation on these sites is essential – a survey by Dimensional Research found that 88% of customers had been influenced by an online review when making a purchase. And according to this infographic by Invesp, 86% of people will hesitate to purchase from a business that has negative online reviews.
For small businesses with a local or transient customer base that rely on their appearance in SERPs to generate business, the effect of negative reviews can be even greater. An article for Search Engine Watch last year explored research by Brodie Tyler, who analysed 22,000 local business listings, aiming to prove his theory that positive reviews impact local SEO rankings.
He found that the top three local search results (also known as the 'three-pack') had an average of 472% more reviews than those in the fourth, fifth and sixth positions. 66% of the time, the local listing with the most reviews appeared in the first three-pack – providing compelling evidence to support his theory.
Understanding negative reviews
We can safely conclude that customer reviews have a tangible impact on profitability. But what can businesses do when faced with negative feedback? The first step in dealing with them is understanding them. Broadly, there are three flavors of negative review:
1. Experienced low quality product / service
Reviews of this type will often include specific information about what made their experience poor – e.g. "the chicken was undercooked" or "the service was bad". In these cases, note the specific problems they highlight.
2. Had a negative brand experience
These complaints are often more general – e.g. "this is the worst place ever".
3. Lack of information
These complaints are quickly rectified with information about your business processes or location specifics – "they weren't serving breakfast when I arrived".
How to respond publicly
1. Acknowledge the problem
Validate their experience. Don't argue with the customer or tell them why they're wrong. Your aim is to regain their trust, not alienate them further.
2. Apologize for their experience
A good customer experience is crucial to your success as a business. When that isn't delivered, it's a problem. Accepting responsibility is the first step in turning a negative reviewer into a brand advocate.
3. Offer to make things right
Thank the customer for their feedback. If they've experienced a low quality product / service, show that you understand the issue and explain how you're going to make sure it doesn't happen again.
If their complaint is more general, gently ask for more information about their problem. Take the discussion offline (e.g. ask them to send you a private message).
If the issue is a lack of information, thank the customer for highlighting it, supply the information and direct them to a source of further information (like your website).
In all cases, describing publicly how the issue has been resolved is key to gaining the trust of future customers.
How to respond privately
Following up a public response with a private message tells the customer that you value them, and that you're not simply trying to suppress their concerns.
Offering them a goodwill gesture on top of an apology – such as their money back, a future discount or freebies – can also help them feel more positively towards your brand.
Ultimately, going above and beyond what's needed to fix the original issue is what turns an angry customer into a happy one.
Long term: creating brand advocates
As a brand, your goal should be to build an open and engaged community around your product or service. If the connection with your customers is one of trust and loyalty, this will allow you to weather bad press much more effectively.
App-only challenger bank Monzo knows this all too well. Normal service was interrupted for almost a full day last week – meaning no card payments were being processed.
PR nightmare, right? Swathes of customers tearing Monzo apart on social media? Wrong. Monzo were working on the problem within hours, updating customers via Twitter, a dedicated status page and in the app itself.
Monzo's openness, transparency and understanding brought praise from several publications and, most importantly, from customers themselves.
___
by Chris Camps
source: ClickZ