How to make use of analytics for your small business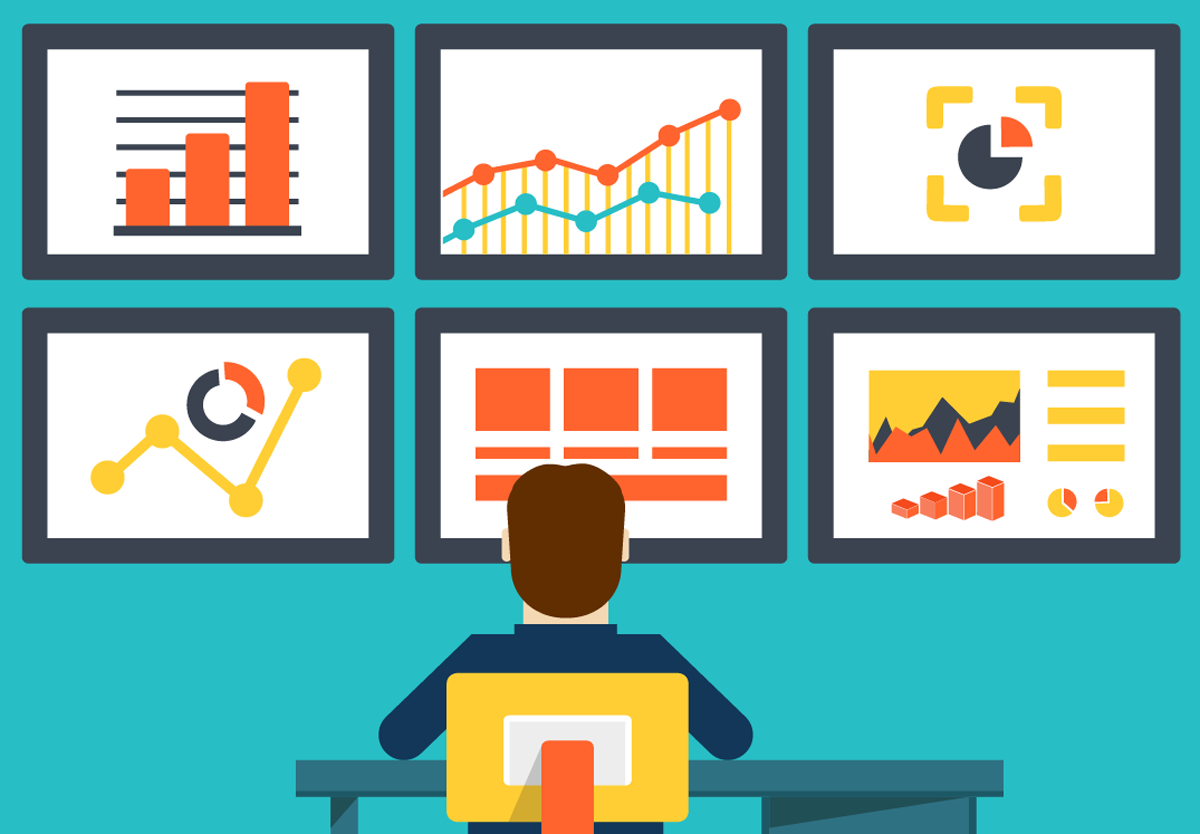 When you started your business, I bet the last thing you had on your mind was how much data you'd soon have to deal with. I mean, sure, you expected your business to grow but you probably didn't think it would grow as fast as it did.
Data, and how to capture, handle, analyze, and implement the analysis results, is one of the biggest problems that most businesses have to deal with. For a small business, this problem can be further compounded by several factors, some of which include:
·         Lack of financial capacity for investing in proprietary data systems
·         Lack of expertise. If you know nothing about data crunching, then you probably have to employ someone to do it for you, which can be a challenge if you don't have the financial capacity.
But things are not all bad for small business owners who want to start making use of their data to shape decisions. The millions of small businesses that have cropped up with the fast growth of the internet have created a lot of data flow, and in turn, have given rise to a number of companies that create web analytics tools that are feature-rich, efficient, cost-effective, don't require a lot of expertise to run, and are therefore suitable for the small business owner.
Making use of web analytics tools
There are many web analytics tools, and the best of them are discussed in this article I wrote on Web Analytics tools. The first step, is finding the tools that will address all your business needs. Once you have identified the right analytics tools for your business, here's how to make use of them:
1. Improve customer retention
Research has shown that one of the most effective ways for a business to retain its customers is by giving them what they want. By paying attention to customers' needs, they are more likely to remain loyal to your brand.
Using web analytics tools, you can gain insights that will help you to assess customer behavior and give them a better experience in the future.
2. Target marketing
Data collected through analytics tools is useful for identifying both the customers who are most likely to buy a product or use a service, and those who are least likely to do so. This will allow you to retarget your marketing spend and promote your products among promising customers.
3. Demand forecasting and future growth
It's a lot easier and more accurate to forecast sales when you have historical data readily available. If your data shows you that a certain product sells better, you can plan for more inventory for the future, or reduce how much of the product you purchase if sales get low. Without such data, you are likely to make mistakes that could leave you stuck with too much inventory or make you unable to fulfil customer demand.
Understanding patterns in past data can help you to plan for future growth.
4. Measuring offline success
If your marketing efforts are a mix of offline and online, you can use analytics tools to capture offline marketing activity as well. By providing links to your website and social media on adverts that run offline, you can track how many of these adverts lead to activity on your website.
5. Improving web optimization
Analytics will tell you which pages of your website are helping you attract more customers and which ones are not. With such information, you can make improvements such as sharing more relevant content, optimizing pages, optimizing content with better keywords, using paid advertising services such as PPC, and others.
Web analytics tools will track keywords that are most searched. By using such keywords, you are more likely to drive traffic to your site.
6. Measure your social media efforts
Social activity is one of the most promising ways that businesses drive engagement with their customers. In the past, questions have been raised about the ROI of social and its effectiveness at driving business objectives. But with web analytics tools, you can track your social media marketing activities and gauge their ROI.
7. Different tools for different business needs
Web analytics tools are designed to be customizable and are therefore easy to adapt across industries. This means that you can analyze data on your own even if you are not a tech wizard.
Some tools will suit your business needs more than others, in terms of features, ease of use, security, functionality, and price. Tools that come with a free trial give you the opportunity to try them out and gauge their suitability before purchasing them. I personally use Google Analytics as an all-purpose tool for every website I own or work with.
8. Access data wherever you are
Analytics tools operate online, meaning that you and your team can have access to the same dashboards no matter where you are. What's more, most tools tend to provide real-time analysis, giving you the opportunity to be a part of things as they happen. I regularly check stats of one of my WordPress Blogs through the WordPress mobile App when I'm on-the-go and want to check which posts are getting the clicks.
9. Present your data in better formats
Raw data sets don't make sense and don't look presentable. But when data is presented in visual formats, investors, your staff, customers, and other stakeholders find it easy to comprehend what they are looking at. Use Excel or invest time to learn the amazing Tableau if you can spare some time.
10. Data security
Web data analytics tools provide the option of moving data to cloud-based storage services to keep it safe from hackers. This means that in the case of system malfunctions, you can easily restore your data from the backup and continue business operations without any interruptions.
Bottom line
The days when you could just launch your website and expect it to work are long gone. With millions of online businesses to compete against, you need to find an edge that will help you survive. Luckily, you can do this with web analytics tools that will help you understand your data better.
___
by Mohammad Farooq
source: TECHINASIA