The Power of Programmatic Advertising: Revolutionizing the Digital Advertising Landscape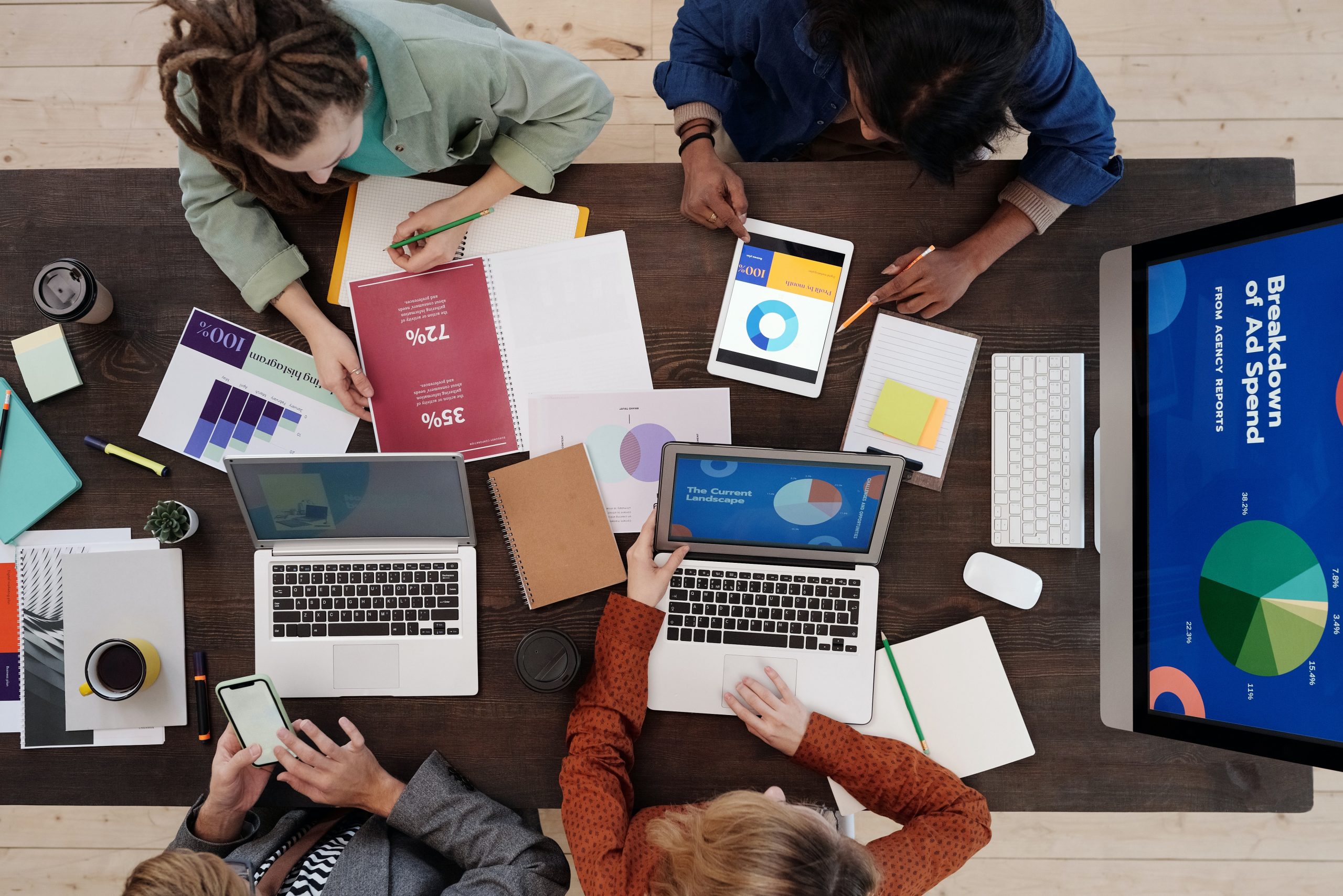 Introduction:
In today's digital age, programmatic advertising has emerged as a game-changer, transforming the way businesses reach their target audience. With its automated and data-driven approach, programmatic advertising offers unparalleled efficiency and precision. This article dives into the world of programmatic advertising, exploring its definition, key components, benefits, challenges, and future prospects. Whether you're a marketer, advertiser, or simply curious about the evolving advertising landscape, understanding programmatic advertising is essential for success in the digital realm.
I. What is Programmatic Advertising?
Programmatic advertising is an automated method of buying and selling digital advertising space in real-time using algorithms and data-driven insights. It leverages artificial intelligence (AI) and machine learning (ML) technologies to analyze vast amounts of data and make informed decisions on ad placements. Through programmatic platforms, advertisers can efficiently target specific audiences based on demographics, interests, browsing behavior, and other relevant factors. Ad inventory is bought and sold through real-time bidding (RTB) auctions, ensuring that advertisers reach their desired audience at the right time and with maximum relevance.


II. Key Components of Programmatic Advertising
Demand-Side Platform (DSP): Advertisers use DSPs to manage and optimize their programmatic ad campaigns. DSPs provide access to ad exchanges, data management platforms (DMPs), and other tools to facilitate audience targeting and bidding strategies.
Supply-Side Platform (SSP): Publishers utilize SSPs to manage their inventory and make it available to potential buyers through ad exchanges. SSPs enable publishers to maximize their revenue by selling ad impressions to the highest bidder.
Ad Exchanges: These digital marketplaces connect DSPs and SSPs, allowing the buying and selling of ad inventory through real-time auctions. Ad exchanges provide transparency, efficiency, and scale to programmatic advertising.
Data Management Platforms (DMPs): DMPs collect, analyze, and organize audience data to create valuable insights. Marketers leverage DMPs to segment audiences, create custom audience profiles, and enhance targeting precision.
III. Benefits of Programmatic Advertising
Enhanced Targeting: Programmatic advertising empowers advertisers to target specific audiences with precision. By utilizing data such as demographics, interests, and online behavior, advertisers can reach the right people at the right time, increasing the relevance and effectiveness of their ads.
Real-Time Optimization: Programmatic platforms provide real-time insights and analytics, enabling advertisers to make data-driven decisions on the fly. Campaigns can be optimized in real-time, maximizing performance and ROI.
Improved Efficiency: Automation streamlines the ad buying process, eliminating the need for manual negotiations and paperwork. Advertisers can reach their target audience across multiple channels and devices with minimal effort, reducing costs and time spent on campaign management.
Transparency and Control: Programmatic advertising offers transparency into ad placements, costs, and performance metrics. Advertisers can access detailed reports and analytics, enabling them to track campaign effectiveness and make data-backed adjustments.
Dynamic Ad Personalization: Programmatic advertising allows for dynamic creative optimization, tailoring ads to individual users in real-time. Personalized messaging and creative variations enhance user engagement and drive higher conversion rates.


Summary
Programmatic advertising has revolutionized the digital advertising landscape, offering unprecedented efficiency, precision, and scalability. By harnessing the power of automation, data analytics, and real-time bidding, programmatic advertising enables advertisers to reach their target audience with personalized and contextually relevant ads.
The benefits of programmatic advertising are manifold. Enhanced targeting capabilities ensure that ads are delivered to the right audience at the right time, optimizing engagement and conversions. Real-time optimization and data-driven decision-making allow advertisers to continually improve campaign performance, maximizing return on investment. The streamlined buying process and transparency provided by programmatic platforms further enhance efficiency and control for advertisers.
However, programmatic advertising is not without its challenges. Ad fraud and brand safety remain ongoing concerns, requiring advertisers to implement robust measures to protect their brands and investments. Additionally, navigating data privacy regulations and ensuring compliance is crucial to maintain consumer trust and meet legal requirements.
Looking ahead, programmatic advertising is poised for continued growth and innovation. The integration of emerging technologies like artificial intelligence, machine learning, and blockchain will further enhance targeting precision, ad personalization, and transparency. As the digital landscape evolves, programmatic advertising will continue to play a pivotal role in helping businesses effectively reach their audiences and achieve their marketing objectives.
In conclusion, programmatic advertising represents a dynamic and transformative approach to digital advertising. Its data-driven and automated nature has ushered in a new era of advertising efficiency, enabling advertisers to achieve unprecedented levels of targeting precision, scalability, and control. By embracing programmatic advertising, businesses can stay ahead of the curve and capitalize on the vast opportunities presented by the ever-evolving digital advertising ecosystem.
___
by Thomas Theodoridis
source: Dailyclicks