5 digital marketing strategies to raise awareness of your company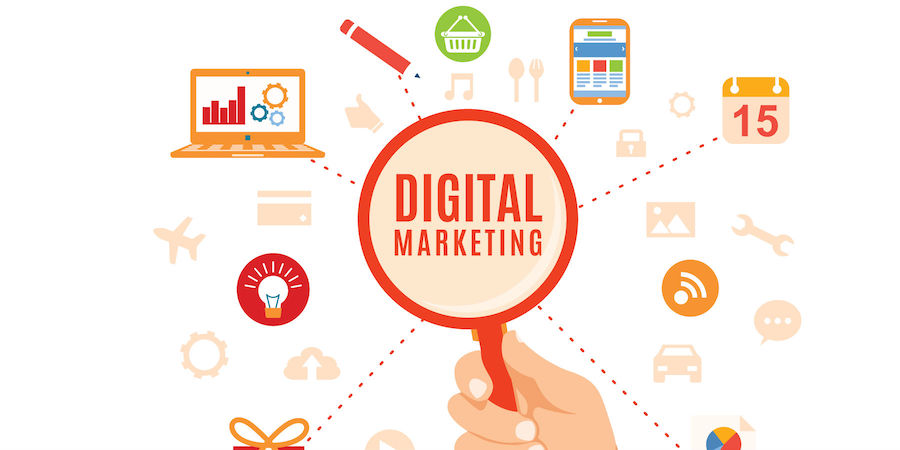 When launching a new business, it is key to a good start to be known within the sector of business performance. If before the digital era there were not many dissemination methods and the few that existed had a high cost and an impact that was difficult to measure or of doubtful success, the advent of digital has democratized these practices and has incorporated a world of possibilities to promote a deal. Digital marketing and its different actions allow each entrepreneur to make his business known and thus boost activity.
5 digital Ways to Make Your Business Known
Among all the actions that may exist, what is the best to start? What are the almost obligatory actions? Do we need to use all the actions from the beginning to get results? These are some of the thousands of questions that arise when you are starting a digital communication strategy. The first answer we can give you is that it is not necessary to do everything at once. You will have to choose the first actions according to your strategy. Also, unless you have important and necessary resources from the beginning, you will not be able to do everything from the beginning.
It is important to point out that each point that we are going to see in this article works independently of the others (apart from the creation of a web page and search engine optimization that are in fact related).
Create a business website
A topic so talked about that it is still surprising that many companies do not take it as a priority. Web agencies have tried for years to highlight the need for any company, whatever the sector of activity, to have a web page. In fact, this page is the first showcase for your business. Before going to the store, the consumer searches for information on the internet. From the moment a company creates a web page, this page becomes the shop's first showcase.
And, if a consumer searches the internet and does not find you, they will question your business and, at the same time, find one of your competitors. Online presence is very important. A website is an advantage to manage your online presence. You can add all your content, images, address, schedules … everything that is worthwhile for your clients. One fact: schedules are the information most sought by consumers.
How to create a web page easily?
There are two ways to have a web page. The first is to work with a web agency that will create and manage it. It is a reliable method but with a high cost. The second is to create the page yourself. With more and more simple website creation tools , creating your page is a children's game.
Create content to boost the positioning of your page on Google
Once your web page is available with all the "static" content ready, it will touch on the natural positioning or SEO of your business. Even if your page is optimized, the work does not end here. To have a better positioning in Google, it is necessary to keep your website "alive" and the best way is to add content regularly.
The best way to create content for your page quickly and easily is through a blog. Through your blog you can tell everything about your business to your community and your customers. All the content will have the advantage of "making your page live" and, respecting some rules of web writing, the reference of your page will progressively improve.
The error is in thinking that high search result ranking can be quickly achieved by uploading a few posts and, if it that doesn't happen, abandoning your SEO efforts. However, SEO is a job that must be done regularly and whose results are noticeable over time.
Do not forget: know who your client is, how he likes to be spoken to and locate the key words that define your business.
Communicate with your clients with emailing campaigns
One of the ways to make your business known is to communicate with your customers. Loyalty is 10 times cheaper than finding new customers. Don't overlook this opportunity!
If you have a database (if you don't, you can rent one), you have a very important asset when it comes to communicating with your customers. The essential information is: surname, name, email or email and the mobile number. With this information, you can start communicating with your customers.
Email marketing is still the first means of communication: Newsletter, promotional offers, private sales, invitations to events, thanks, birthdays … there are many opportunities to communicate with your client and take advantage of the data you have available for customization.
Keep in direct contact thanks to SMS marketing
It may also be worthwhile to use a more direct channel. The goal is to communicate with your customers quickly and be guaranteed that they will receive your information. With the existing saturation of mobile phones, a direct method such as SMS results in 98% of messages being read within 5 minutes of sending. This means that mass SMS is a very useful channel to send relevant information.
Days of open doors, promotions of the day, sales, flash sales, extraordinary closing … are some of the commercial communications suitable for the SMS channel. It is a very effective channel to build customer loyalty and to show exclusive and personalized information. Do not forget that it is very difficult to recover a dissatisfied customer.
___
by Arslan Riaz
source: SiteProNews