5 startups that are killing it with content marketing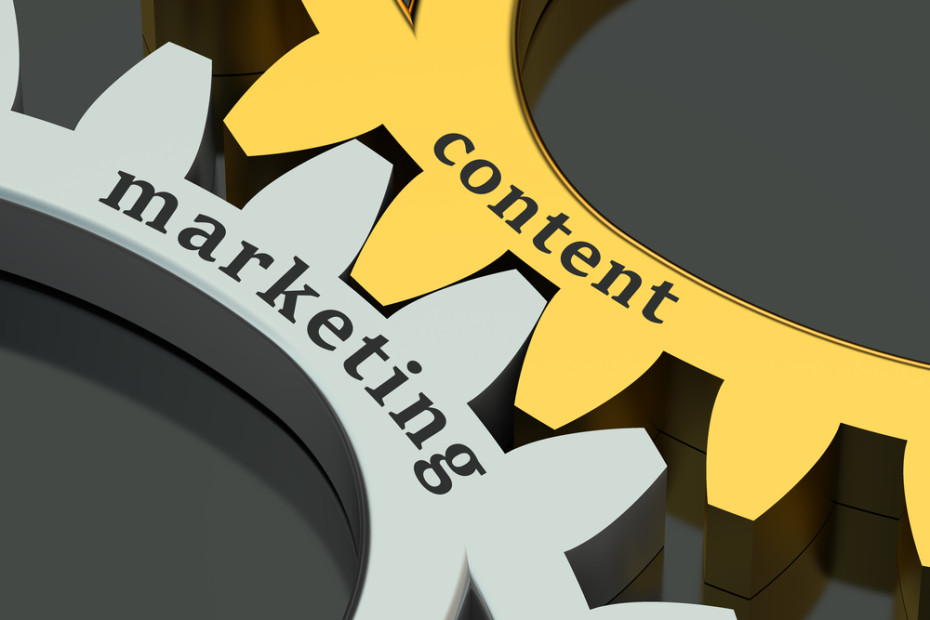 Everyone wants a piece of the content marketing pie, and no wonder: Entrepreneurs everywhere are starting to realize the true potential value of that strategy and how it helps companies gain visibility, even with so many content giants currently competing for space.
Interestingly enough, newly emerging startups have some key advantages in the content game — and they're learning how to leverage them.
The startup advantage
Startups don't have the budget, resources or experience that their large-scale counterparts do, and as a result, they can't develop the sheer volume of content their competitors can (nor can they promote it to the same extent).
However, startups are young, nimble and flexible, which means they can create a strategy quickly and adapt it on the fly; it also helps that startups are generally led by passionate people, who can't help but invest fully in their companies' content strategies. Learning from these startup go-getters will help you improve your own content marketing approach.
Consider the amazing job these five startups are doing with their content efforts:
1. Game Theory
Game Theory is a YouTube channel created and hosted by Matthew Patrick, better known as MatPat to his viewers. Though not technically a startup business in the conventional sense, the channel started from nothing and has since grown to have more than 5 million subscribers. It started out pretty simple: Once per week, Patrick would produce a video examining some topic or story related to video games.
Using his niche expertise in mathematics, he would analyze the video, collect feedback from users and strive to give audiences even more of what they wanted the next time. These days, Patrick consults with other YouTube channel owners to help them earn more subscribers. It's a perfect story of content marketing: recognizing a need, applying a niche skillset and utilizing a system of feedback to continue giving users exactly what they want.
2. Leadpages
Leadpages is more of a conventional startup, though it's expanding enough that it will soon shed that nomenclature. At its simplest, Leadpages is automated software that can help you build custom landing pages for your brand (which is highly useful), but where it really shines is its content marketing strategy.
The Leadpages Blog is filled with posts, updated regularly, to help you improve your online marketing efforts, along with an email newsletter to keep readers in the loop. Its email marketing strategy is its primary target, and because the company has maintained its focus there, it was able to grow from zero to 15,000 subscribers over the course of a single year. That's pretty impressive. Leadpages also offers webinars and tutorials for its platform.
3. Sumome
Sumome offers a host of different tools, all of them intended to help increase your website's traffic. Launched in 2014, over the course of its first year in operation, Sumome was able to reach more than 1 billion people. How? Credit its multifaceted content marketing strategy.
Leveraging the influential power of case studies and the interactive power of online workshops, Sumome engages its audience effectively on multiple levels, first giving users the information they want and need, and then helping them to understand the power of its core products.
4. Glossier
Glossier as it exists today is an online retailer for beauty products, but that's not how it started out. When the website first launched, it was merely a personal blog, covering topics related to beauty and skin care. However, because the content was uniquely valuable, and becausefounder Emily Weiss was so committed to her readers' ongoing experiences, the brand was able to pick up more than 200,000 Instagram followers and 60,000 likes on Facebook. It only made sense to monetize further, creating a business from the thriving blog.
5. Fuse
Fuse facilitates relationships between designers and developers who are creating websites and apps; it does this by offering a host of communication, collaboration and efficiency tools to join both parties together. Fuse offers tons of information and documentation on best practices, both in general and with specific regard to its own tools, and even offers a dedicated community section for users, complete with a show-and-tell section for developers to show off their newest apps.
Key takeaways
So, what can we learn from these rock stars? There are a lot of little lessons to learn, and I encourage you to dig even deeper into these stories, but here are three of the biggest ones you should remember:
Distinguish yourself. The content game is crowded, but there's always more demand. If you want to stand out, find a way to distinguish yourself by offering niche content and serving a niche audience.
Set specific goals. Have a strategy in mind before you begin. The more laser-focused your efforts are, the more likely you'll be to become successful.
Engage with your audience. Remember, content success is all about making your audience members happy, so keep them engaged with your work, and listen to them when they bring you feedback.
It doesn't matter if your business is a startup or not; if you can follow these basic principles for success in content marketing, you can build your reputation and start reaping the benefits that these once-startups are enjoying today.
___
by JAYSON DEMERS
source: Entrepreneur