Four tips for creating sensational online events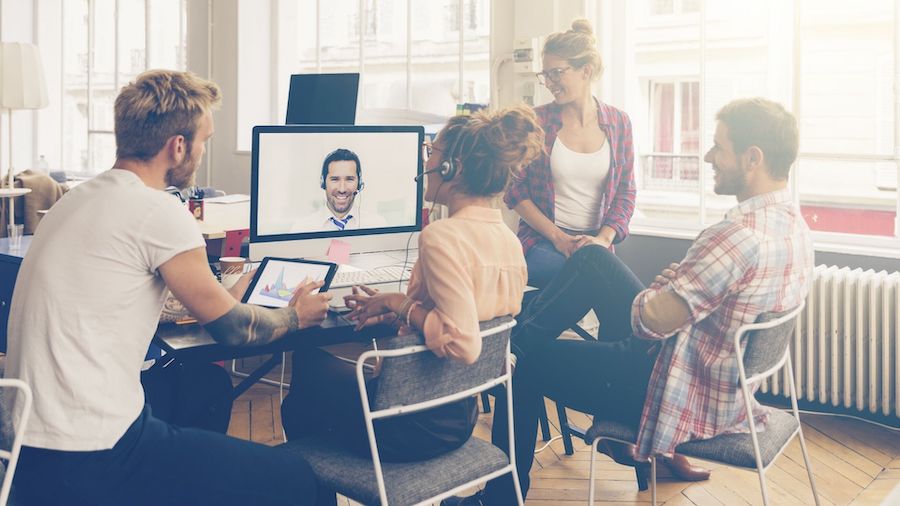 Over the past year, we've seen online events explode like never before. Covid-19 put a hold on most in-person events, and many business owners were already in the process of shifting to digital-only presentations.
There are plenty of different events that business owners host for their customers. Webinars, AMA (ask me anything) sessions, giveaways and live video updates are growing in popularity, and for good reason. Consumers are now engaged with businesses like never before, all thanks to the internet.
Small business owners should seize on the rise of online events and create experiences for customers that keep them visiting their website. If implemented correctly, events can help you increase sales, engagement and traffic to your website.
Today, I will show you how to make the most of your online events, regardless of your industry or the size of your company.
1. Line Up Your Goals With User Needs
Before you can start hosting webinars or promoting social media giveaways, you should think about what you hope to accomplish with your events and how they align with your consumers' needs.
For instance, if you've noticed that customers are reaching out because they are having trouble using your product, you need to consider this information. Users like your product enough to message your team to let them know about their issues.
Instead of helping these people and moving on, you could create a live demo where you show customers how to get more use out of your product or service. New consumers and existing customers like these events because they get to see more of the brand's personality and get additional tips for making the most of their purchase.
Understand what users need from your company, and use this information to plan your events. There's a way to line your marketing goals with your target audience's needs to create a compelling presentation in almost every circumstance.
2. Promote Through Multiple Marketing Platforms
Next, your marketing platforms can help you get more people to attend your event. I like using email, social media and push notifications to let subscribers know about upcoming webinars and giveaways planned for them.
You can choose the platforms that work best for you, but several pieces of advice are worth noting.
First, don't send too many emails or notifications to subscribers. I suggest sticking to two to four starting a week before the event. If you annoy people with constant emails, social media posts and push alerts, you could see a significant drop in attendance. Worse still, some of the people who were subscribed to your lists may decide to unsubscribe.
It's also worth pointing out that the marketing material for your event should only have one call to action. You don't want to overwhelm users by asking them to subscribe to your email list, attend a webinar and buy a product all at the same time.
3. Make The Experience Interactive
Depending on the type of event you're hosting, there are plenty of ways to add interactive elements to your plan. So, if you plan on holding an online giveaway, you could ask people to submit user-generated content for a chance to enter. This seemingly small interaction can have a major impact on brand awareness and customer loyalty.
As for live video events like webinars, I recommend adding a section at the end where the people watching the event can ask questions. During this time, you can learn more about your audience and help them by answering questions and overcoming objections.
You can also create games for your events that will get the attention of those watching your presentation. Many consumers are big on gamification, so adding something like a trivia game can dramatically impact your campaign's results.
4. Encourage Reviews
Finally, I can't overstress the importance of asking the people who participate in your events to leave reviews on their experience. Learning what customers thought of the presentation can help you in multiple ways.
Reviewing user feedback allows you to find points of confusion and correct them in real time. For instance, if someone leaves a review and misunderstood one of the concepts you covered, you can send out additional resources that clarify your message, which will result in a better customer experience.
You can also take the information you obtain from reviews to improve new events. Let's say several people were disappointed that you didn't talk about a specific topic for a long enough time. When you're planning the next presentation, you can use the feedback you've obtained to meet your customers' needs.
Over time, the quality of your presentations will improve. The key is to monitor your results and feedback and use it to learn how to improve your strategy and host a truly sensational online event.
___
by John Turner
source: Forbes