How to drastically boost content marketing engagement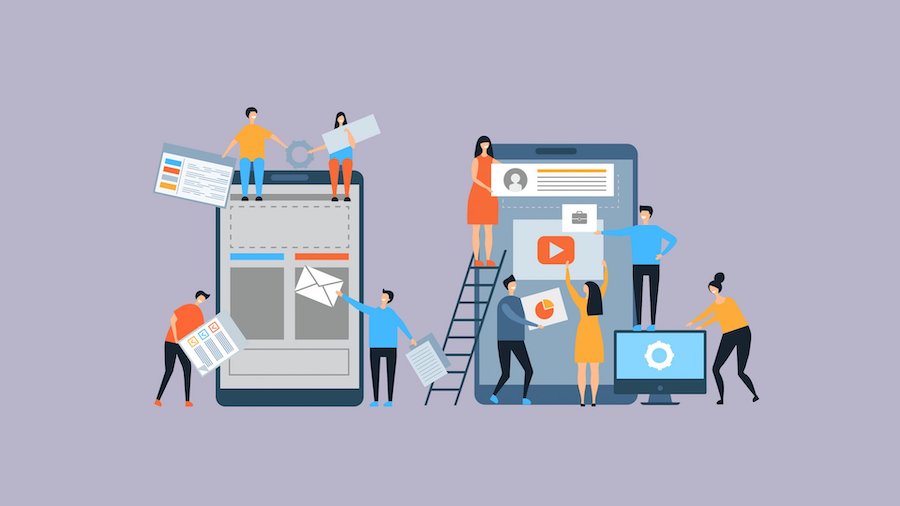 Content marketing is an effective and complex strategy that can improve brand awareness, generate traffic, and even secure sales. Before you see any of these benefits for your business, you have to make sure your content marketing strategy is engaging for new and returning users.
Imagine visiting a website that is completely lacking in engagement. Odds are, you would bounce from the page and likely wouldn't return. Instead of putting your visitors in this position, you can convince them to stick around by publishing highly-engaging content on your blog.
Our objective today is to help you get more interactions on your blog. The result of tuning and enhancing how your posts are served to users can quite literally make or break your small business.
Let's start by looking at how to build a better user experience for your visitors. Afterward, we will explore several things you can do to get more people to spend time reading and engaging with content on your website.
Fine-Tune Performance
If you want people to engage with your website, a good user experience (UX) is necessary. Consumers expect businesses to have a website that loads fast and is accessible on all devices. Failure to meet these expectations could dramatically lower your site traffic, sales, and engagement.
For example, slow loading times could result in users bouncing from your website, which means they are not commenting on posts, reading articles, or checking out your product catalog. Most people expect websites to load in 2 seconds or less. When visitors have to wait, bounce rates can rise exponentially.
You can speed up your website by using a caching tool, keeping your plugins up to date, and optimizing visual media. The quicker your site loads, the sooner users can dive in and read what you have to say. Slow loading times reduce engagement because they cut off a necessary channel for communication — your website.
Navigation and accessibility are also crucial to getting more content marketing engagement. Research shows that 80% of daily blog traffic consists of new users, so many people visiting your site for the first time may have trouble finding specific information. Including a search bar and blog sub-categories is an excellent way to build a better experience for your visitors, which means they have more opportunities to engage with your brand.
Diversify Content Format
The great thing about content marketing is there are tons of different formats you can use during the design process. You could make a standard blog post with images scattered throughout. Perhaps you want to get the attention of more visual learners, so you introduce a video that builds on a message from one of your written posts.
As a general rule, you should try to diversify the type of content you create as much as possible. People like specific types of content based on their goals and learning style. Some people see value in video content, while others love reading case studies.
Creating different types of content means you'll have the opportunity to get the attention of a wide range of customers. Consequently, you open the door to new types of engagement too. Infographics are excellent for sharing on social media because they are visually stimulating and easy to consume. Text posts, on the other hand, may see more success on the professional-oriented social platform LinkedIn.
Experiment with different types of content across various formats so you can find what works for your business. Review the results and make changes accordingly. So, if Instagram is responsible for 80% of engagement on visual content, you know that it's the first place you should share your latest video.
Offer Engagement Options
If you want people to interact with your content, you have to give them options. There are quite a few ways you can make it easy for users to engage using social media, email, and your website.
Adding a comments section at the end of an article can dramatically improve engagement. When you publish a piece of content, there's a good chance the people reading your post will have opinions they want to voice. Giving people an option to express their opinion and engage in conversations with other readers and your brand is a surefire way to boost engagement.
We also recommend including ways on your individual posts to encourage engagement. You could include an email signup form that asks users to enter their email address for more great content.
Similarly, you could use push notifications to get users to subscribe to get updates about new posts. Single-click push notifications have a 20% subscription rate. By taking this step and getting more people to stay in the loop when you publish content, you're gradually improving awareness and giving users options to engage with your brand.
Partner with Other Blogs
Partnering with other blogs is an excellent way to get more engagement on your website. You'll find that business partnerships are often founded within the same industry but with different products or services. So, a company with a landing page builder might partner with a hosting company. These two products work well together and are often needed simultaneously by consumers.
We advise looking for partnerships with publications or industries in your niche. Take this step to ensure that your content will appear on a website where your target audience spends their time. If the person reading your post is exposed to your blog name in featured posts, they will soon become comfortable with your brand.
People tend to trust brand suggestions from businesses they know. So, the people using the partner brand will instantly trust your company because they hold the recommendation in high regard.
Once you find a partner blog, work together to create high-quality content that appeals to readers on both sites. Share all of the posts on your social media, and ask the partner blog to do the same. This strategy will lead to more engagement as people who have never heard of your brand discover your blog for the first time.
Conclusion
Content marketing is one of the most trusted digital marketing strategies around, and it's not hard to see why. You'll find unmatched freedom and flexibility with your blog, but there are a lot of factors you need to take into consideration.
Now, you know several effective ways to get people to spend more time on your website. Look over your analytics as you make changes and identify patterns in how people view your content. Use this information to fine-tune your blog and create an unmatched customer experience that keeps people coming back for more great content.
___
by Syed Balkhi
source: B2C