How Influencer Marketing Works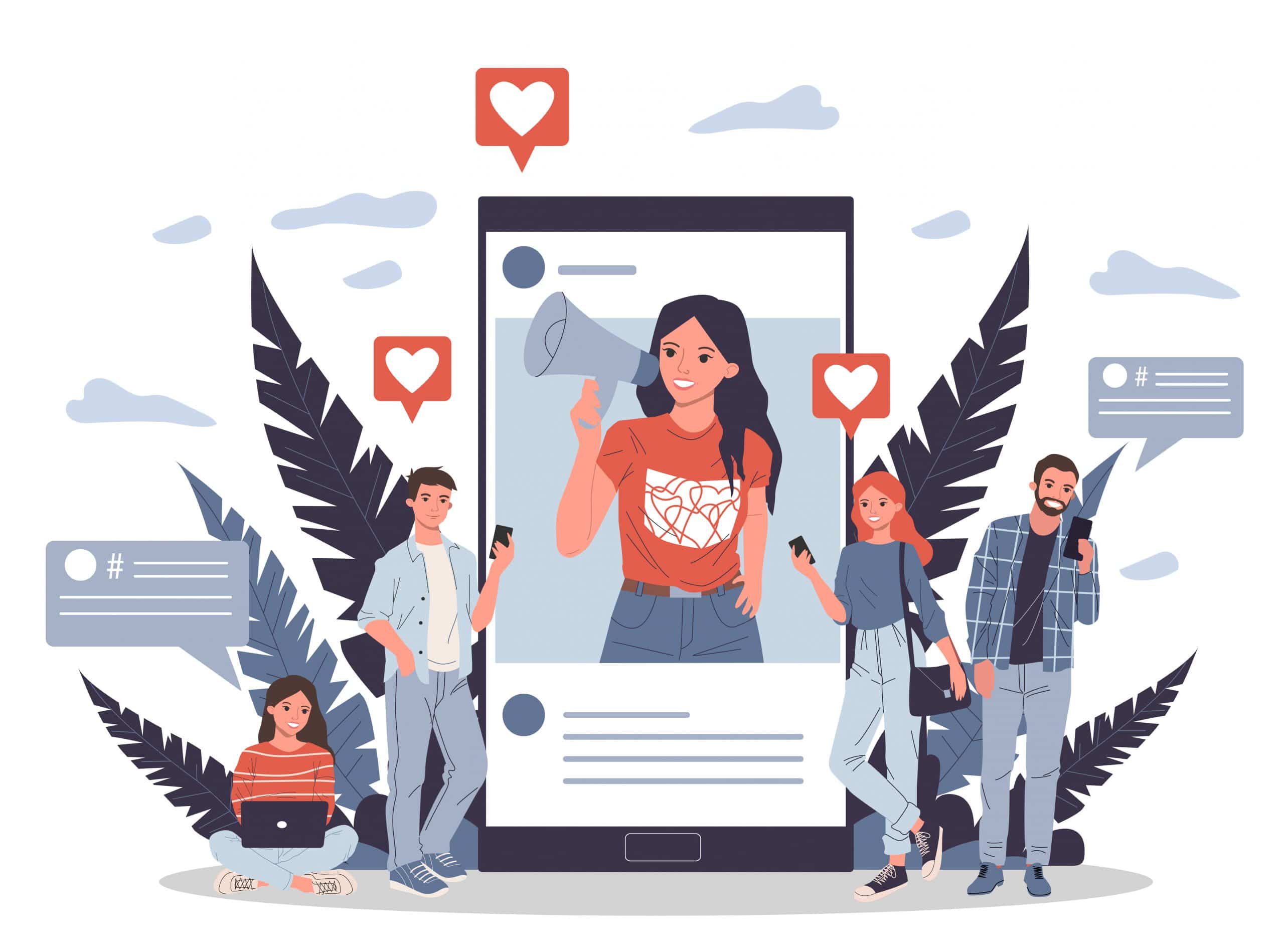 Influencer marketing is a type of digital marketing that involves leveraging the popularity and reach of social media influencers to promote a product or service. Over the past few years, influencer marketing has become increasingly popular as a means of reaching new audiences and driving brand awareness. In this article, we will explore the ins and outs of influencer marketing, including how it works, its benefits, and how to implement an effective influencer marketing campaign.
How Influencer Marketing Works
Influencer marketing works by partnering with social media influencers who have a large and engaged following. These influencers have built up their followers by consistently creating content that their audience finds interesting and engaging. Brands can partner with influencers in a number of ways, such as sponsored posts, affiliate marketing, or product reviews.
Sponsored posts involve paying an influencer to promote a product or service to their followers. This type of influencer marketing is typically done on Instagram, where influencers create a post showcasing the product or service and include a call-to-action to encourage their followers to try it out.
Affiliate marketing involves the influencer receiving a commission for every sale that is made through their unique affiliate link. This type of influencer marketing is often used by e-commerce brands that want to drive sales through social media.
Product reviews involve sending a free product to an influencer in exchange for an honest review. This type of influencer marketing can be effective for generating buzz and social proof for a new product.
Benefits of Influencer Marketing
One of the key benefits of influencer marketing is the ability to reach new audiences. Social media influencers have a following that is highly engaged and interested in the content they create. By partnering with an influencer, brands can tap into this engaged audience and reach potential customers they may not have otherwise been able to reach.
In addition to reaching new audiences, influencer marketing can also help to build brand awareness and credibility. When an influencer promotes a product, their followers see it as a personal recommendation. This type of social proof can be extremely powerful in building trust with potential customers.
Finally, influencer marketing can be a cost-effective way to drive sales. While it can be expensive to partner with some of the biggest influencers, there are many micro-influencers who have smaller but highly engaged followings that can be more affordable for smaller businesses. By partnering with these smaller influencers, brands can still reach a highly engaged audience without breaking the bank.
Implementing an Effective Influencer Marketing Campaign
When it comes to implementing an effective influencer marketing campaign, there are a few key things to keep in mind. First, it's important to choose the right influencers to partner with. Look for influencers who have a following that is relevant to your target audience and whose values align with your brand.
Next, it's important to establish clear goals and objectives for your campaign. Are you looking to drive brand awareness or sales? Are you targeting a specific demographic? By defining your goals upfront, you can ensure that your campaign is focused and effective.
Once you have chosen your influencers and established your goals, it's time to create your content. When creating content, it's important to work with your influencers to ensure that the messaging is consistent with your brand and that it resonates with their followers. Authenticity is key in influencer marketing, so it's important to let the influencers create content in their own style and voice.
Finally, it's important to track and measure the success of your influencer marketing campaign. Use tools like Google Analytics to track website traffic and sales, and monitor engagement metrics on social media to see how your campaign is performing. This data can be used to refine your strategy and improve the effectiveness of your influencer marketing campaigns over time.