How to boost your landing page conversion rate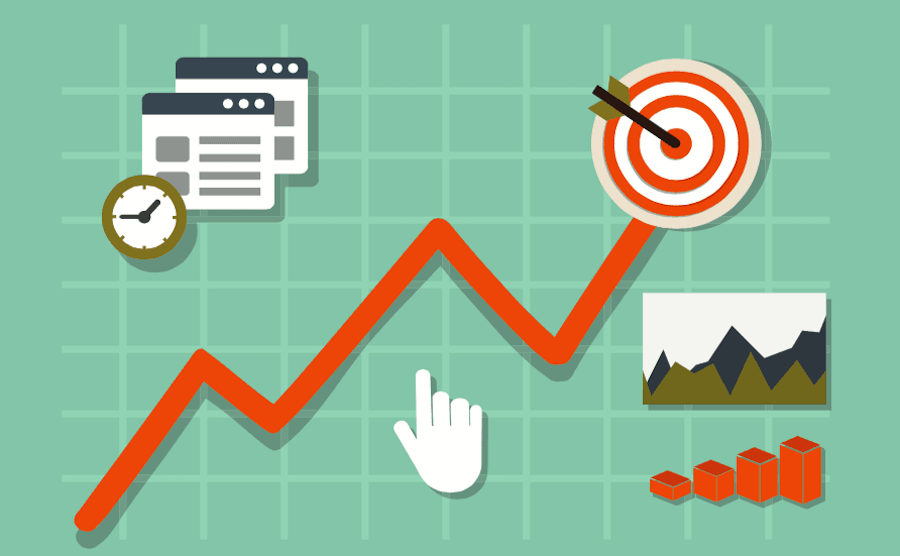 Are you looking for a way to exponentially grow your business? If so, you should consider using landing pages on your website.
Simply put, a landing page is a destination on your website where you convince visitors to become subscribers and turn subscribers into paying customers. In most cases, a website's homepage is considered a landing page.
The truth is, there are countless other ways to use these handy marketing tools to increase sales, engagement, and subscriptions. You can create landing pages that promote new products, generate new email subscribers, and much more.
Our goal today is to help marketers like you get more value from your landing pages. We will explore several ways you can boost conversions by optimizing this part of your site for visitors.
Ready? Let's dive in!
Create Multiple Landing Pages
First, let's talk about how many landing pages you should include on your business site. There's a common misconception that you should only create a couple of pages if you want to see more conversions. The reality is that businesses with 40 or more landing pages can see upwards of 500% more conversions than brands with less than 10 landing pages.
Think of landing pages as exclusive marketing material and promotions designed for one segment of your audience. Companies can have many segments, depending on their industry and product selection. A brand with a wide selection suited for different customer pain points and goals could have over 50 landing pages.
You can determine how many landing pages you need by looking at your customer persona sheets and analyzing your product catalog. For instance, a marketing firm could create 9 totally different lead magnets by breaking their buyer personas down by email, social media, and content marketing. Each of those segments breaks down again when they consider the size and goals of these prospects.
Don't be afraid to add and remove these pages over time. One thing is for sure, you should create multiple landing pages if you want to see more conversions.
Use Video Content
Traditional landing pages feature a headline, text copy, and a call-to-action. In recent years, marketers have discovered the power of switching this formula up with video content. Studies show that landing pages featuring videos see 80% more conversions than those that don't.
The types of videos you'll create will vary depending on your industry and your audience's needs. So, if you're selling a SaaS, you may want to include a video that showcases a demo of your product. You can show users exactly why your product is worth their time and hard-earned money.
It's also possible to use video content to showcase testimonials and reviews from existing customers. This type of information goes a long way towards building trust with your audience and showing social proof.
When you add a video to your landing page, you're also increasing the chances that your content will appear in the search results when someone types in relevant keywords. Video content is 50x more likely to drive organic traffic to your website when compared to plain text.
In other words, video content can help get more eyes on your page. When your page is easily accessible, there's a better chance that you'll attract more customers and subscribers, which leads to more conversions overall.
Offer Ways to Connect
The whole point of creating a landing page is to build a connection with your audience. A consumer that feels connected to your company is likely to come back for repeat visits and purchases.
You can improve your chance of converting leads by offering ways to connect directly on your landing page.
For example, you could include an email signup form on the page. Allow people to sign up for your lead magnet or promotion and segment them based on the offer that encouraged their subscription. So, if the owner of a sporting goods team secured 200 new leads from their football-themed lead magnet, they can segment those users by their interests and send more football-related offers in the future.
We also suggest using push notifications on some of your landing pages. Users are more than happy to opt-in to these notifications if they think your value proposition is worth their time. If you work hard on your title, copy, and design, you can generate more leads by offering these alerts over an email subscription.
Fine-Tune with Split Testing
Finally, let's talk about split testing. You may have heard this term before, or you're more familiar with the other name, A/B testing. Essentially, split testing is a marketing term used to describe the process of gradually changing elements of an offer to get more conversions.
This strategy is accomplished by making a small change and splitting the old design and new design 50/50 between your readers. The goal is to determine which page gets more traffic and conversions.
It's possible to test virtually every aspect of your landing page. You can change the title, text body, call-to-action, subscription option, and much more. There's no question that it can take a while to master split testing, but the results speak for themselves. On average, split testing improves conversions for businesses by a whopping 49%!
The best way to approach split testing is one step at a time. Think carefully about your customer segments and how you can get positive results by making changes to your landing page. We recommend using each test for at least two weeks so you can safely assess the performance of your test campaign.
Conclusion
Landing pages are here to stay. Business owners and marketing teams will continue to use these helpful tools to grow their brand and secure more conversions. If you're interested in seeing more sales and subscriptions, the tips offered here today will help you start your next landing page marketing campaign strong.
___
by Jared Atchison
source: B2C