How to deliver dynamic creative content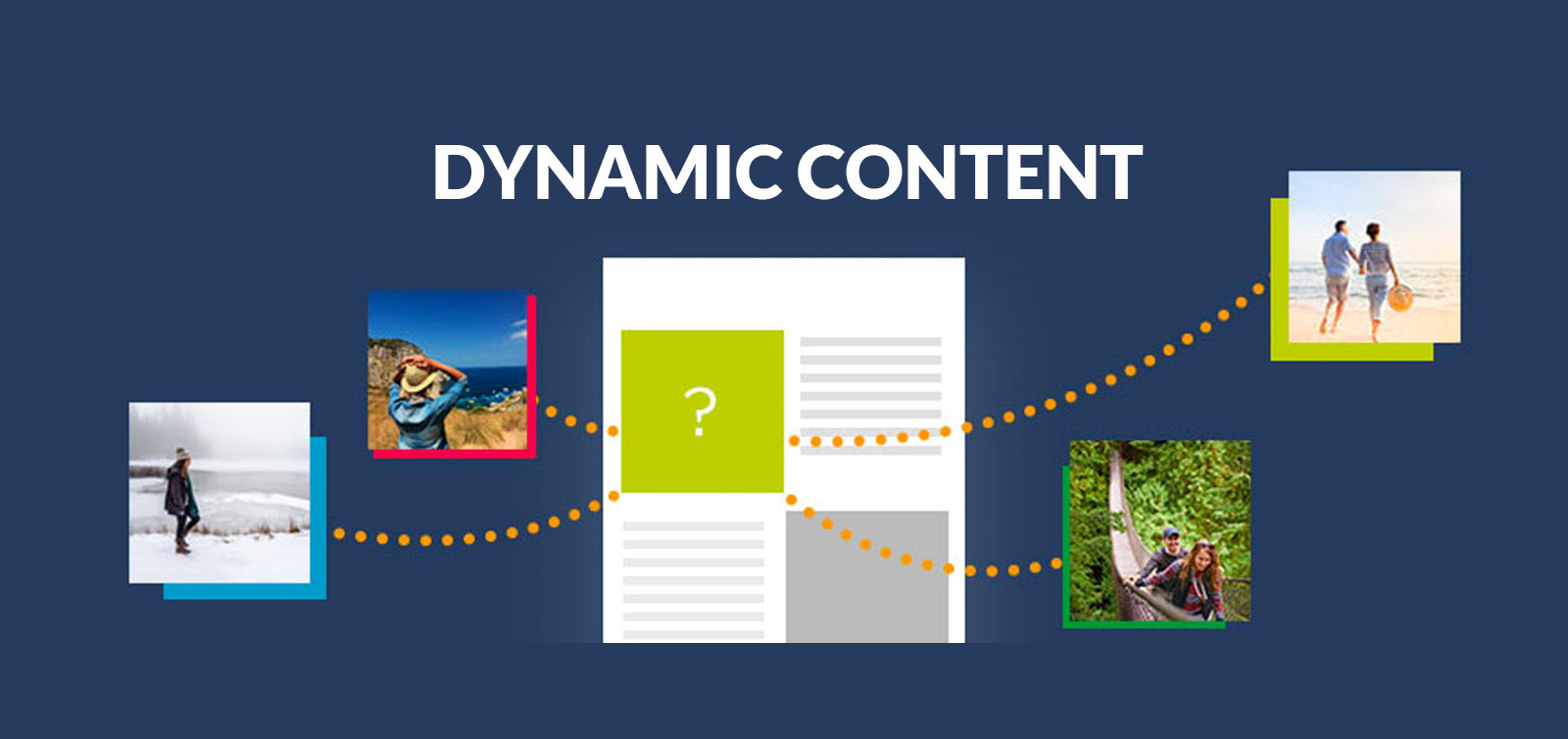 Originally used in display advertising, dynamic creative is simply another term for "personalized content," where the content of an ad is matched to the active audience, condition or mindset. Thanks to the explosion of data sources, plus advancements in the software and hardware systems for processing data, marketers are now better equipped to deliver the right message, to the right audience at the right moment via the best channels.
It's the same for OOH. By simulating the cookie model from the display world, DOOH can layer real-time first and third-party data with local offline data such as time of day, day of the week, geographic location, to build, optimize and render ads that react to the environment, the audience and other factors. Add in machine learning algorithms, artificial intelligence and data science, and you really start to see just how transformative data insight will be to the future of DOOH.
What's more, is tech savvy consumers have come to expect this level of intelligence and responsiveness in digital communication. Having been used to seeing personalized and relevant ads online and now even during TV ad breaks, consumers expect digital OOH ads to be plugged-in, smart and responsive. As a one to many medium, DOOH can deliver tailored, contextually relevant messaging that achieves a deeper level of communication whilst avoiding the pitfalls of more invasive personalization in the online one to one world.
Rather than the creative agency designing a hero 48 sheet poster for OOH, now it's about designing a master layout with thousands of permutations, iterations and levels of dynamism. Where data science informs every stage of the creative process, from planning, buying, concepting and production, through to execution and distribution.
Where people in different parts of the city, country or world will see different pieces of creative based on their surroundings and context.  Dynamic creative ads can be rendered or created in real time when a data source instructs. From a specific location, to a recent arrival in a airport, or the weather outside, an ad using dynamic creative can serve content that is relevant to the audience context. Where the creative is so flexible, it can sometimes be quite startling to see ads that make you go "Wow…I was just thinking that."
What needs to happen
Creating campaigns that truly deliver on the medium's creative potential will naturally mean a degree of complexity. To implement dynamic creative optimization (DCO) for DOOH requires longer lead times, involves cohesive multi-stakeholder working, and a budgetary commitment. To see DCO successfully adopted, some standardization in reporting across the DOOH world will also be needed. Advertisers need to know which version of the ad has played, when, and where, to help the campaign be as effective as possible, and to help the machine learn more.
This is why the role of the OOH specialist will become even more important going forward, indeed some of our best work has come when the OOH specialist has played an active role in both the media and creative discussions. The unique data, insight, and decades of experience in OOH planning that specialists have, will play a key role in the success of delivering synergized OOH and online programmatic campaigns.
Collaboration between agency, OOH specialist, production house and media owners is paramount and the most successful projects will always be those ones that see all parties truly working together…. Driven by data, created by humans, delivered by machine.
The trail blazers
It takes brave agencies and clients to spearhead this new way of working. But, with the large amounts of data now available, it's possible to take the guesswork out of the decision making and embrace a more fact-based approach to advertising content.
Google has been blazing a trail in tactical data-informed DOOH creative. In the UK their permanent hoarding on London's Silicon roundabout runs localized content about cafes, weather, traffic updates, and provides information on what people are searching for.
For the launch of Pixel 2, Google ran a U.K. wide campaign that integrated traffic, rail, time of day, and location data, to bring to life the phones key features at the most appropriate time. And, in the U.S., Google Play Music ran a multi-market DOOH campaign to replicate the music app's ability to suggest the perfect soundtracks based on the consumer's mind-set in that moment.
Food, fashion and retail brands are also making creative inroads. Fast food giant McDonald's has been honing its messaging, promoting McCafé's Iced Frappes when the sun shines, and diverting commuters stuck in traffic jams to their nearest restaurant. The online bidding site eBay has also promoted products and deals based on hyper-local real-time weather conditions.
Transport and automotive brands are certainly not being left behind. Audi ran a tactical roadside campaign promoting the intelligent technologies available in their latest cars. Using traffic, time and weather data to trigger the most suitable technology features for the conditions such as the 'Pre-Sense' safety feature during heavy traffic, or their quattro-on-demand; all-wheel drive technology during adverse weather.
By exploiting the context effect, and running responsive, data driven creative, DOOH campaigns can remain relevant, compelling and aligned with consumer mindset.
The upshot
Data can inform the creative process and help optimize both the media and message whilst the campaign is running. The holy grail.
Dynamic Creative, joins the dots between data driven media planning and the mindset of a consumer at a given time, in a given place. That is powerful.
Now we need to use it. We need forward thinking brands and agencies to collaborate and make it happen. To help forge these new ways of working, using data informed workflows, and cohesive multi-agency teams. The machines cannot take over the world of OOH, but they can make it smarter, and more agile. Machines can optimize against the rules that humans set but in real time.
___
by Dan Dawson
source: DigitalSignage Today