How to develop an effective content strategy for educational websites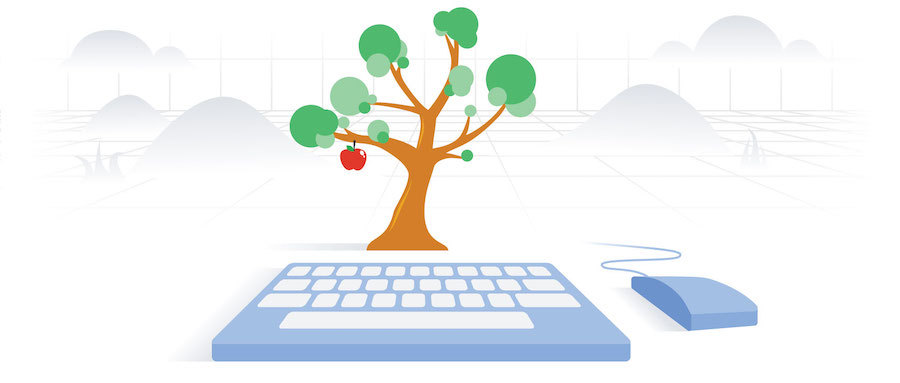 When it comes to connecting to an audience and building awareness about your brand, content always plays a major role. It is your content strategy that makes a difference in building relationships with all types of clients, providing them valuable information and enhancing their experience which in turn makes them visit your site again and again. Visitors today are looking for high-quality content that can be accessed from anywhere. So how can you develop a content strategy which ensures that every picture, video or piece of text your website contains is reflecting your message in the best possible way?
Here are 8 practical ways to achieve that:
1. Understand your Target Audience
The first step in building a content strategy for your educational website is to understand what your audience wants to read or what information would be useful for them. To get to know your users better you need to think like a student or a parent who wants information about an educational institution. To get a clear idea of what actually engages your audience you can conduct surveys, polls, run social media campaigns and take feedback from your present audience and stakeholders.
2. Find the Gaps
Once you understand what kind of content you have to create, you need to find the gaps in your current website and start bridging them. For instance, you can rate your website on your own in terms of video-based content, pictures, infographics, storytelling and brand awareness. Then match these findings with your audience's interests to determine where your website is lacking. Maybe you have provided all the information but it needs to be more organized or maybe your site is lacking that interactive element that would make it easy to navigate through the information.
3. Create Powerful Content
There are a number of things to keep in mind when you set to create content for your website –-
Share your story effectively. You may use short videos on every course you are offering or testimonials from various social media platforms reflecting your institution's success. Students love infographics giving them quick information about your institution in minutes.
Include blog posts that would be beneficial for your audience. If it is a school's website, then you might include articles especially for parents such as how to help your kids learn math. If it is a college's website, include articles that would be useful for students such as how to write an effective essay, or how to find an internship opportunity.

   

Include videos, podcasts, and webinars to provide the insights of your institution, covering any events or activities that your future and the current audience would like to view.
Provide eBooks and whitepapers that can be downloaded easily from your website giving your readers the complete contact details of your institution as well.
4. Reach Out to Your Audience
Where can you find your prospective audience? How can you make your content reach people at the right time? For that, you must understand where your audience is most of the time. For instance, social media platforms such as Instagram and Snapchat are the most popular destinations for students of this age. Twitter and LinkedIn can be used to connect with your audience promptly. Facebook campaigns can also turn fruitful in sharing information and building relationships.
5. Analyze your Success
With all the effort you are put in creating valuable content and reaching your target audience on social media or through other marketing strategies, you must analyze how effective your efforts are and how you should alter your SEO strategies to enhance your success. Using Google analytics will help you find clear insights about your website.  Blog views can help you understand how engaging your readers are finding your content. Social shares are also a good metric to find how many people you are reaching.
6. Go Mobile!
Researchers say that around 68% of students today access their college's website through mobile. In fact, a majority of your educational website audience today, like GoAssignmentHelp, use mobile devices like tablets, smartphone's, and laptops. If your site is not optimized for mobiles, you are missing a major opportunity for reaching your audience. Many institutions also offer mobile apps which provide all the important information to users. These kinds of apps can provide a personalized experience for students and parents such as reminders for events or instant help through live chat features.
7. Amplify User Experience
User experience is one of the main aspects of an effective content strategy. Research shows that a majority of college students today feel that the quality of an institution's website affects how they build a perception of that institute. If students are unable to find the content they are looking for on an institution's website, it straightway creates a negative impression in their minds. Many students also say that not only photos and text, but also the placement of content on a website is important. Hence, UX and navigation should be a major part of your content strategy, if you want to amplify the user experience.
8. Incorporate Technology of the New Age
Take a step further in connecting and engaging your audience by incorporating innovative technology with your website. For example, the Texas A & M University has incorporated a virtual reality feature on their site that enables students to take a virtual campus tour. Include voice search or incorporate a chatbot to enhance the user experience. With chatbots, students will be able to access the website 24/7 and not have to waste their time visiting the admin office for getting an answer to each and every query.
On the whole, to build positive, long-term relations with students, parents, educators, and alumni, educational institutions not only need informative content on their website but an effective strategy to back it up. Your content strategy should have three major targets –- the value that your content is going to deliver to your target audience, the resources with which you can create powerful content and the strategies with which you will reach out to your audience. When will you begin to build your online presence?
___
by John Smith
source: SiteProNews