How well do you know your digital customers?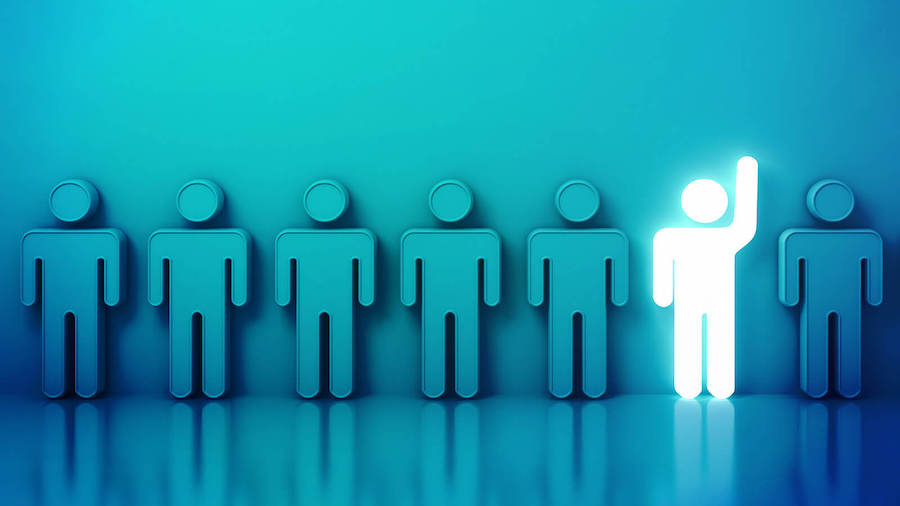 In the digital age, it takes only one click to find a competitor with a slicker website, better customer service and speedier shipping and returns. Companies that want to succeed will need to rely more and more on digital tools and new technologies that can help them get to know and keep their customers. 
Even in this landscape, Bill Watts—principal and retail consulting leader with the accounting, consulting and technology firm Crowe—said the vast majority of retailers have an inadequate understanding of their customers' digital experiences.
For example, Watts often asks retailers whether they're browsing their own companies' websites, buying products and putting themselves in the shoes of their customers. Many aren't.
"Retailers need to think more like consumers and less like business owners," he said.
Watts and other leaders at Crowe weighed in on ways to know and serve consumers—in both retail and healthcare.
Time To Pivot
Traditionally, Watts said, many retailers have considered e-commerce as about half of their business, and so they dedicated about half of their resources to it. Thanks to the Covid-19 pandemic, that calculus has shifted toward e-commerce as the only source of business for some companies. And that shift might be here to stay.
Companies should invest in digital tools to track and measure consumers' online habits. They should also ask themselves: Do we know when our consumers are shopping? Which pages on our website are performing best? Which platforms are our customers using? Have we created a digital environment that fits our customers' needs?
A commitment to robust technology and keeping up with trends can pay off. For example, one national retailer's delivery app has been crucial to how the company has adapted to the pandemic, said Watts. With the app, customers can order items in advance or schedule delivery of essential items, from food to over-the-counter medicine.
"The app offers a lot of flexibility in meeting customer needs and customer demands," Watts said. "This retailer is seeing quite a bit of success with it."
Changing Shipping Processes
One major component of online sales is shipping and returning. It's critical to make the return process as simple as possible. One major retailer, for example, has an automated return process, quick drop-off options and instant credit or refund.
"This is a great example of where retailers need to get," Watts said. Chatbots, which can easily handle returns as well as answer common questions, are another digital tool worth considering.
Meanwhile, physical spaces such as warehouses are transforming just as quickly as the digital side of business. Traditionally, warehouses have been organized to ship pallets of goods to retail stores through commercial carrier relationships, said Doug Schrock, managing principal of manufacturing and distribution services at Crowe. But now, warehouses need to be able to process a higher volume of small, one-off customer orders through small-parcel shippers.
The Three C's
The healthcare industry has also gone digital. Similar to the shifts in the retail world, the pandemic-prompted rise of telehealth has the potential to flip the model of traditional healthcare, said Brian Sanderson, managing principal of healthcare services at Crowe.
Typically, patients choose primary care physicians from nearby clinics or hospitals. But advanced technology—such as using wearable devices to track vital signs—has made it possible for patients to choose doctors from anywhere in the world. Those doctors can then recommend treatments or follow-up care based on access, cost and other factors.
This expansion of choice could mean more affordable healthcare for patients but a significant change in operations for managed-care organizations.
"Physicians are affiliated with specific hospitals, and those hospitals have specific ancillary services—all of which is designed to capture market share and leverage for better contracts," said Sanderson. "If that is unwound, then leverage decreases, thereby lowering cost. In addition, if you add in the element of wearables for basic biometrics, that would decrease the need for physician or nurse visits."
Healthcare providers will also need to step up their game to attract and better serve patients. Taking a page from the retail playbook, Sanderson suggested considering technology that sends push notifications to your mobile phone—with reminders to schedule appointments or even discount offers for common procedures. He also stressed the "3 C's" that consumers are seeking: convenience, cost and comfort. Everything from the services provided to the experience of using a company's website needs to circle back to those factors.
As they begin to make changes, healthcare organizations are moving in the right direction. Predictive analytics, for example, is a field of statistics that uses data and machine learning algorithms to predict future outcomes, such as the trajectory of diseases. Sixty percent of healthcare executives are already using predictive analytics in their organizations, according to a recent study.
But the industry has been slow overall to adopt digital technologies. Another study found that healthcare companies lag behind other industries in using tools that help with customer engagement, in part because of privacy and security regulations.
Sanderson said providers will still have to find ways to evolve. He likens it to car dealerships: The traditional model is to walk into a local dealership and buy a car from a salesperson. But now consumers can buy whatever car they want from wherever they are and have it delivered right to them.
"If dealerships do not adapt to digital…they are going to lose, and the same thing is going to happen for [healthcare] providers," he said.
Fortunately, as in some of the examples above, many companies are making digital innovation a priority—and reaping the rewards.
"Don't get pulled kicking and screaming toward digital transformation," Watts said. "Run toward the light."
___
by Arvin Temkar
source: Forbes