12 effective mobile marketing tips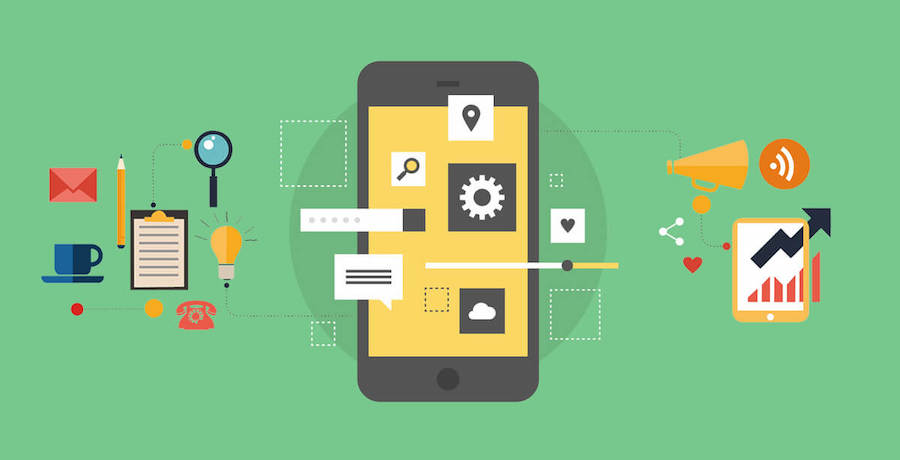 Mobile marketing has opened up an entirely new way to target and engage customers. With the right mobile marketing tool, a business can tailor its content to any number of targeted audiences. If a company has a few demographics as its target audience, it can drill down to a granular level and target them independently.
However, not all businesses know how to make the best use of mobile marketing. Having this powerful tool, yet not knowing how to use it, can undermine a business's potential. Below, 12 associates of Forbes Communications Council look at how companies can effectively utilize mobile marketing to engage their core demographics.
1. Treat It Like Content Marketing
Use a chatbot and treat it like content marketing. Personalization with no-code chatbots has proven to be a successful strategy for companies like Whole Foods Markets and Food Network, for example. Well-thought-out campaigns typically include browsing menus. It helps potential customers find content they are looking for even if they don't know exactly what they intend to find. – Christina Utz, CRK
2. Be Relevant And Useful
While this applies to all marketing messaging, it's crucial in mobile marketing — be relevant and useful. Ensure that your message hits your target exactly. People are already used to mobile marketing being extremely personalized, so if you miss the mark, even a little, you'll miss whatever opportunity you might have had. – Jonathan Sasse, Metova
3. Make It Exclusive
Make it exclusive. If you're running mobile marketing, ensure whatever message you're sending is for mobile customers only and let them know. For instance, if you're promoting a 20% discount, share that in your message with a note that the promotion is exclusive to mobile. Your customers will feel uniquely appreciated and more likely to act on your mobile messages in the future. – Melissa Kandel, little word studio
---
 Forbes Communications Council is an invitation-only community for executives in successful public relations, media strategy, creative and advertising agencies. Do I qualify?
---
4. Ensure Clear, Concise Messaging
SMS engagement has four times the click-through rate as email, and in order to really reap the benefits, clear and concise messaging is essential. Make sure your call to action has clear instructions so your audience understands what to expect when they engage with your campaign and how to do so. – Mo Ghoneim, OUTFRONT Media Canada
5. Use Attention-Grabbing Visuals
A short video or carousel of pictures attracts attention usually better than most still photos. Another tip is stellar imagery/video and only short, attention-grabbing copy. Don't overdo it on the copy! – Danica Twomey, ienjoy Home
6. Utilize Hyperlocal Targeting
Utilize hyperlocal targeting. Geofencing is one of the best ways to garner local activity. Geofenced apps or web platforms send push notifications to users if they cross into a "fenced" area. The push notification can lead the user to a discount code or limited-time offer and can help keep your users away from your competitors. – Amine Rahal, Regal Assets
7. Consider Time And Place
Consider time and place when mobile marketing. People are carrying their phones with them at all times. Based on what you know about their daily habits, when and how are you reaching them? An example: You're a delivery food company, so try sending a message at about 4 p.m. on weekdays and offering dinner solutions. Mobile is about timing and relevance, meeting your customers where they are when they need you. – Megan Rokosh, Havas
8. Leverage Short, Sharp Messaging
Short, sharp messaging is key. The last thing you want is to burden the user. Mobile marketing, more so than desktop-based initiatives, have consumers in a more instant gratification and shorter attention span mindset, so lean into that in order to see results. Short, sharp messages that intrigue an audience, priming them to learn more about you, are more effective than presenting all the information upfront. – Patrick Ward, Rootstrap
9. Think About The Context
Really think about the context of your marketing message with mobile marketing. You can target potential customers with such accuracy, and almost anywhere, but are they in the mood to view your marketing? Are you being intrusive or helpful? Are you interrupting their process or adding value? Finding the right time to send your message can make a huge impact in how it is received. – Roshni Wijayasinha, Foxquilt
10. Leverage QR Codes
Another notable trend in the world of mobile marketing is QR codes. QR codes have been designed specifically to work with your phone's camera. They allow you to instantly receive information that is encrypted in the QR code and display it on your smartphone. It can be a business card, phone number, or even link to a product or service of your company. – Ross Kernez, Hpone
11. Send Reminders And Notifications
Appointment reminders and delivery notifications are great examples for proactive mobile marketing messages that are both relevant and valuable. Missed appointments can be costly for your business. Sending appointment reminders or the details and time of an expected delivery can go a long way in keeping customers happy and improving the effective running of your business. – Astrid Pocklington, Enghouse Interactive
12. Utilize Push Notifications
Push notifications can provide your users with timely information. They are the perfect call to action when used in conjunction with geofencing and proximity marketing campaigns. But it's important to make sure your message targets your specific segment. – Alessandro Ricchiardi, VOLTN
___
source: Forbes