Top 7 features that make an enterprise chat application powerful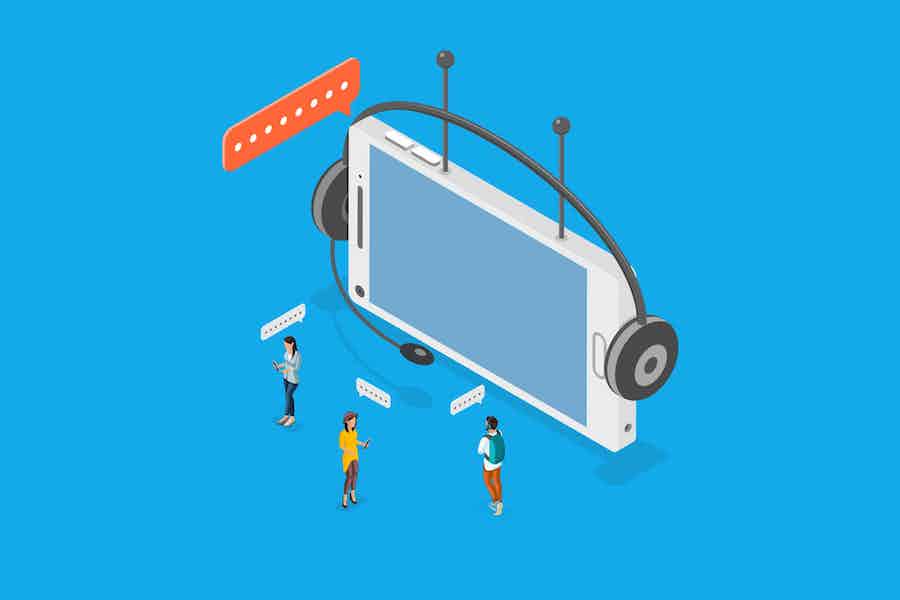 The rapidly evolving internet-era has made it clear that a simple chat app is no more the need of the hour, especially for enterprise communication use.
Every few months, more and more office chat applications with different features appear. Renowned tech companies and investors are treating 'workplace messaging software' as the next big thing.
Recently, Slack received a $250 million investment from a Japanese tech company,  SoftBank, bringing their total funding to $790 million, and promising the introduction of more powerful features.
Bhavin Turakhia, an Indian Billionaire has invested $45 million in Flock, a Slack Alternative he co-founded!
The point is that in the future, employees and employers will do much work through one dedicated business chat application, instead of shifting back and forth between multiple apps.
Ergo, the entrepreneurs today are trying to hasten the virtual-workplace future by hedging their bets on powerful features like Troop Messenger's 'burnout,' where a user can initiate a one-on-one confidential chat. This burnout conversation gets deleted automatically once the stipulated timer has expired.
The workplace chat is definitely growing, at an alarming rate. The companies like Slack, Skype, Flock, and Microsoft Teams are striving to include 'killer features' to drive adoption of their interfaces.
In this article, we've discussed 7 features that make an enterprise chat application powerful:
1. Confidential Chat Window
---
Wouldn't you want a private conversation window, where you can chat with anyone, and the conversation isn't stored anywhere.
For enterprises that are extremely security-conscious, such features are the need of the hour.
Having a confidential chat window allows a user or team member to have a conversation with the selected participant, within a stipulated time period.
For example- Troop Messenger, Wire app and other such kind apps are available in the market for Confidential Chat. Well, if we talk about the Troop messenger app it is a user-friendly office chat application, is gaining popularity for it's 'Burnout feature,' which is an exceptional privacy feature with a pre-selected timer.
Using Burnout, a user can choose the desired timer option and begin a one-on-one chat with a recipient. The feature works only after the recipient has accepted burnout chat conversation request. After this, a separate burnout window appears to start a chat. This burnout conversation gets deleted automatically once the timer has expired, or when the user has left the burnout chat window.

2. Encryption and Data Privacy
---
The terabytes of data sent via a business chat application stores confidential data of large enterprises, that are frequently loaded, shared, and stored.
This data, when accessed by hackers, can cause a company huge loss and potential threat.
This is where End-to-End Encryption comes into the picture.
E2E is a system of communication where only a particular communicating individual can read the messages shared or stored in a chat application.
This exclusive system is designed and developed to reduce the potential threat from third-party access since no one can decode the data or break-in.
In simple words, E2E is a highly valuable, high-end, and latest security system, that prevents all types of data to be accessed or read by third-party, while it is being shared from one device to another.
Which is why the Encryption feature is known as one of the most powerful features of an enterprise chat application.
Microsoft Teams for Encryption, Compliance and Security
With the Compliance and Data protection of Office 365, Microsoft Teams encrypts all data transmitted from devices, all the time, with an operational model that restricts access to customer data.
Data is encrypted both in transit and at rest.
Teams is served out of Microsoft's hyper-scale global network of data centres, provisioned within Office 365.
The teams meet all key compliance standards including:

BAA
ISO 27001
HIPAA
ISO 27018
SSAE 16
SOC1
SOC2
3. Data and Cloud Synchronization
---
Any chat app that restricts data synchronisation, is outdated, specifically is it is designed for business chat.
Cloud Computing is the future. It is expansive, powerful, and will continue to provide many more features.
Cloud Services like data synchronisation enables a company to store their files in different places, which keeping it up-to-date.
When you or your team members make a change in a specific document, from your device, the changes are automatically applied to all other devices.
For Enterprise Chat application, this means that the chat histories, media shared, documents transferred are stored securely, and can be accessed anywhere, at any time.
Hence, Cloud Synchronisation or Cloud Storage is one of the best features for teams that use different devices to access the application or data shared.
Data Synchronisation has become an integral feature of office chat applications, especially the teams that collaborate virtually. Very often, the files shared have pieces and parts that span different departments and aspects of a project.
Using in-line file and document sharing, the team members can discuss the bigger picture and collaborate for the finesse of a product.
RocketChat for State-of-the-Art Cloud Synchronisation
Documents, files, videos, and photos – including from a different cloud storage service, can be transferred from any device (desktop or mobile application).
As users go about their day and switch from one device to another, RocketChat instantly and automatically syncs all their messages, documents and files, so they access recently updated files whenever required.
With RocketChat, Sharing file, editing or finding them is easy and secure, no matter where you are.

 

See:

 

How to install RocketChat on Ubuntu.
4. Stay Live and Connected
For any enterprise to function properly, communication is key. It is a major 'make or break' factor. Companies with a large number of employees and stakeholders need to conduct audio, video, and web-conferences on the go.
Thus, an app that allows easy and efficient hosting of the online meeting, in real-time, is the need of the hour.
An Enterprise Chat application must be Equipped with features that let the fellow user know about the availability of other team members, and assure easy interaction between them.

It must-have features that allow team members to connect with each other, individually, and in groups.
Schedule and conduct meetings on the go
Apart from quality audio and HD video calling, it must facilitate additional web conferencing tools like annotations and whiteboard for arranging texts and drawings.
Participants must be able to view the annotations made on the whiteboard to get an understanding of the idea, brainstorm solutions, and discuss the content.
Meetings and Messages should be broadcasted to multiple attendees and content delivery must be easy
Skype for Seamless Communication
Skype is an ideal solution for business communication and collaboration. The application offers a great many features that make communication easy and highly efficient:
Smart messaging
Audio and HD Video Calling
Desktop Screen Sharing
Live Subtitles
Call Recording
Phone calls at low rates
Flat fee for unlimited international incoming calls
Real-time translations of voice and video calls
Background Blur
Local phone numbers
Private Conversations
5. Integrations: Flock
Third-party tool integration is becoming an integral feature of the enterprise chat application. Business chat applications that lack the right integrations are probably at a greater risk of churn.
People these days are complaining of 'tool fatigue' because of using so many applications for different purposes.
This means they are looking for an application which prevents them from switching to one tool to another. Basically, they want an all-in-one solution, and that's why Integration is the future.
Third-party integrations offer several benefits, including satisfying the users and saving you money, because you don't have to develop an exclusive feature, which is already being offered by a third-party vendor.
Flock for Integrations:
With 60+ of third-party integrations, Flock is not just an ordinary chat application. It has transformed itself into a full-fledged communication hub which simplified business interactions and communication.
Businesses today can reach a variety of business benefits by integrating their Flock Workspace with other applications. Flock users can build intelligent workflows by integrating application offering a combination of features.
Flock users can extend the capabilities of their Flock Workspace by integrating it with third-party tools of following categories
Analytics
Design
Developer tools
Communication
Customer support
File management
HR & team culture
Marketing
Office management
Security & compliance
Finance Productivity
Project management
Voice & video
Media & new
6. Multi-Platform: Matrix
---
An ideal enterprise chat application should be compatible with different platforms, it must be in sync with the user's demand.
The application developer must figure out and find the most famous mobile platforms (or platform with high user demand), and guarantee that the application is working effortlessly on all of them.

No one can predict a day when a single mobile platform will have a 100% market share, so it is important to meet the vastest scope and meet the multi-platform preferences.
The matrix as a Multi-platform Chat App
Since Matrix is an open network for decentralised and secure communication, it supports SDKs for multiple platforms, including:
iOS
org's reusable UI interfaces for iOS
Android
JavaScript
Java API for the Matrix ClientServer Protocol
Python
Matrix Client SDK for GLib
An SDK for building Matrix communication applications in Ruby
7. Push Notifications
---
Push Notifications have become an important part of every business chat application. They sound like a simple feature but are crucial to ensure that all team members are in control of the notifications received, and also avoid missing something that needs urgent attention.
Slack for Push Notifications
Slack is known for offering an in-depth control to all kinds of notifications.
In the Settings tab, a user can see an entire page for Notification preferences:
Keyword Notification for a specific channel
Set up the time you don't want to be notified
Set up a time you want to be notified
Audio alerts
Popup Notifications
Notifications for all new messages
Notifications for replies to threads which a user is following
Turn off all notifications
Different settings for different mobile devices
Wrapping Up
The unified communications have provided an interesting collection of new communication channels, and mobility with facilitating them to go anywhere enabling the users to be accessible and productive.
Here the measure of success is the extent to which users deploy and use them. The blend of the apps driven the world in the consumer arena with the arrival of new age workforces is influencing people to expect the same app experience at work as well.

The IT departments should respond to this new environment and find out solutions that integrate the qualities of integration, immediacy and collaboration in a mobile unified communications platform.
___
source: H2S Media