10 advanced strategies to boost up your e-commerce business through mobile apps in 2020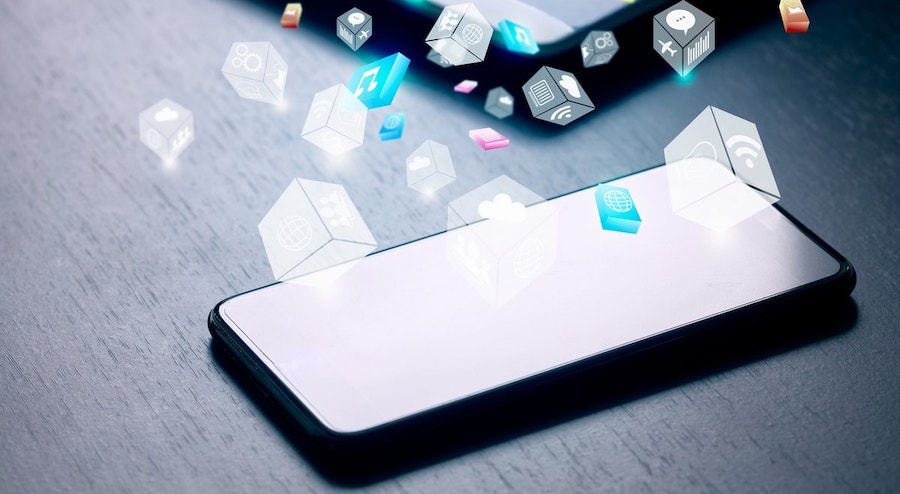 In this Advanced and Digitized Era smartphones become the most effective way to connect with customers, most e-commerce business owners are opting to bring their eCommerce Business on Mobile Devices through their Brand Apps. A Mobile application not only serves as an important part of any online business but also becomes a powerful marketing platform. The growing demand for mobile application development services in the present condition is not a surprise factor because there are multiple Competitors in the market related to your industry who already own their Business Apps.
Now the next big question arises about making your own e-commerce mobile application in such a competitive scenario. Well, there are two different ways that you can make it in a great way, firstly by focusing on the various factors related to the app's functionalities & usability and secondly, by adopting the right marketing tactics to extend its reach to the potential customers. A combination of both is required for the success of your App in the competitive era.
Here is the list of advanced strategies that can help you with the success of your e-commerce app.
Functionality & Usability based strategies
To Start with functionalities & usability based Strategy your app plays a key role. As an e-commerce Business Owner, your aim is to deliver the best buying experience to the end-users without any issue that ensures that you will be able to retain your customers for a long time. Here are some proven strategies that work for building powerful and compelling shopping experiences:
1. A smooth user Experience: It will guide the user from the entry point to check out. You will make sure that the design & Functionality should be simple and easy. Because the use of irrelevant texts, Images and animations can distract them and cause them to leave form your App. Keep the interface smooth that the user can easily go from one section to another. Place CTA buttons at the right places that will be easily visible to the user to interact with them.
2. Product Showcase: Showcasing your Product with its relevant images and description plays an important role and makes a positive impact on end-users. They are much important when it comes to making an impact on the buyers. Because the purchase decision of Buyers totally depends on the product Visuals in the form of Images, Videos and much more.
3. Flexible checkout: It is another significant strategy that drives the success of your e-commerce business as customers are always looking for minimal form filling when they are making a purchase from an online store. They always want fewer checkout steps. At the same time, you can also provide them with all the best options & Choices that will help them to get seamless experience and make the whole transaction in a minimal time frame.
4. Security: It is one of the most important aspects that you cannot deny while creating a mobile app because users always want to keep their personal information Confidential and will definitely be concerned about sharing their personal and financial details on it. Therefore, it is necessary to have all the secured and safety features in your Business App.
5. Social Channel integration: It is also an important factor that can take user satisfaction to the next level as it eliminates the complex registration process while filling the registration form with all the details. Through this feature, the user can get an easy social login option. Additionally, through this feature, your app gets a boost by channelizing its social reach.
Marketing Based strategies
The second type of strategy for boosting your e-commerce app's demand in the market is related to app marketing. Since apps related to any market have to face a high pace of competition on the App Store, So you have to go the extra mile with choosing the right marketing tactics. Here are all the advanced strategies that you can do to gain a lead in this competitive edge.
6. App Store Optimization: It refers to the set of tactics & techniques that are used to boost up the rankings on the App Store for your e-commerce application. App Store Optimization helps you to gain the possibility to reach the targeted customers and Boost up your Business App Visibility. It will increase the number of downloads of your app once it goes live.
7. Advancement in Geofencing: Geofencing is the advanced technology that incorporates location-based marketing by identifying the location of the user and delivering him personalized messages on certain time frames. For example, if your brand sells online grocery items, you can use your app to send recommendations with the latest offers & discounts to the users who are using your App. You can also send push up notifications as well as festive discounts as well.
8. Recommendations: It is another useful and advanced feature that must be added to your Business app for the purpose of analyzing user behavior and preferences that deliver personalized product recommendations to their interest. This feature helps in user engagement, user retention, and cross-selling Purpose.
9. Chatbots Integration: It will prompt your marketing and operational workflow in a smooth way. These Artificial Intelligence-based software programs improve customer support functionality, which builds user trust and reduces the waiting time that is handling by humans manually.
10. App Gamification: It is an advanced feature and Powerful Tool that helps users learn a new skill and promote their products. It will enhance your app marketing efforts by engaging the maximum number of users in a better way. It also acts as a promotional channel by rewarding users with reward points and milestone bonuses. You can boost future sales by providing benefits to the users.
Conclusion:
Now, after Considering these measures & Strategies, you can realize how much effort has to the taken into creating and marketing an e-commerce app to get the profit. So, It would be best to hire an eCommerce Mobile App Development Company that has a team of expert Mobile App Developers with the right expertise and experience to handle the entire aspects of app design, development, and marketing.
A Custom Mobile Application Development Company can deliver all desired services to ensure that you have all these advanced factors and features covered to make it successful.