4 reasons why you need an eCommerce mobile app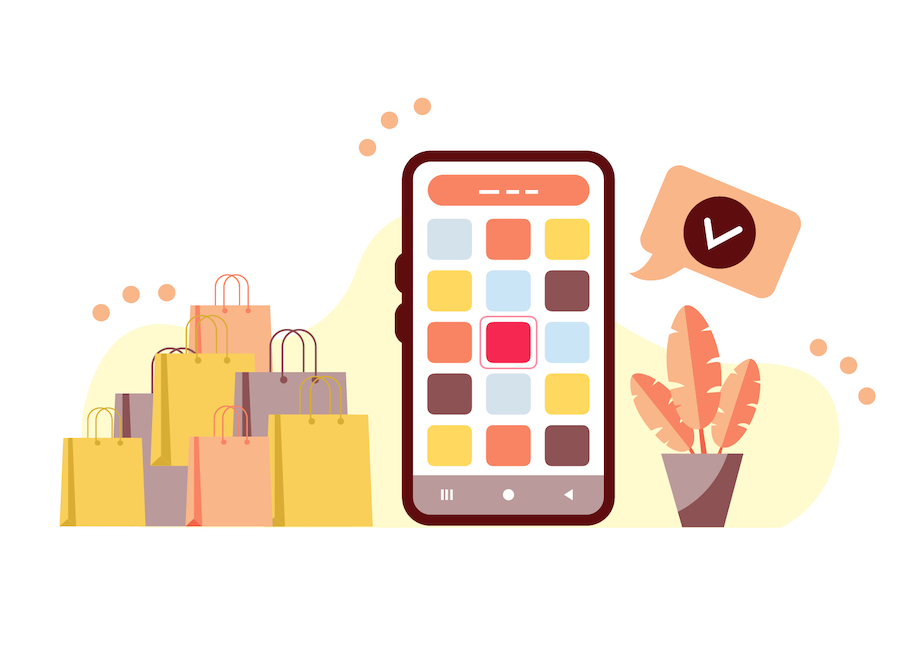 The market for eCommerce businesses is the most flourishing right now. Most people are always online, shopping their hearts out due to so many brands emerging every few days. An eCommerce mobile app is necessary in today's world when businesses are competing hard against each other. Webmasters and marketers are always searching for a reliable custom mobile application development company for their mobile application requirements.
As per recent research, 98% of adults in the States own a Smartphone, and a full 85% of the population is inclined towards shopping. Business owners on realizing this can facilitate this information for enhancing E-Commerce sales. But every E-Commerce store must be equipped with a sound mobile application. How the E-Commerce app can help your website and business be relevant in the upcoming years is very well explained in this informative blog post.
Here are the top 4 reasons why you need an eCommerce Mobile App
The potential of Smartphones in today's eCommerce world is massive. The retail sector is a competitive one, and for winning that extra mile, you need an eCommerce mobile app. The reasons that make eCommerce mobile app development compulsory for businesses today are listed below:
Refining Marketing Communication:

 

It is fascinating to think about the sales metrics when you think of getting a mobile application for an E-Commerce Store. However, this platform has much more to offer. As a marketer, when you enhance the marketing campaigns, it will automatically lead to more profit generation from the existing and potential consumers. But when you do not have a mobile application, the business will solely depend on consumers who are directly navigating to the website for driving conversions for you. But not very frequently, the same individual will return to the website. Hence the focus needs to be on investing in social media campaigns and email communication for reaching the customer based on various other channels. An eCommerce mobile appwill also give you the feature of push notifications which is the best way of interacting with the customers. It is surprising to know that 70% of users will always open push notifications compared to only 30% of them opening emails. After they open the message, 50% of people click with push notifications compared to only 5.5 % of email. So now you know why you need an eCommerce mobile application for your business.
Augment Customer Loyalty:

 

If you want your customers to engage more with your brand and engage in investing, it is paramount to execute a customer loyalty program. But when you equip your business with a profitable eCommerce mobile app, there will be more chances that the consumer will participate in these programs. Research also shows that 85% of customer'sshop from websites offering loyalty programs. Marketers must recognize this to benefit from it. An application enables consumers to witness the status that lies within the loyalty program and in real-time. With loyalty programs, you offer an incentive to the customers for spending some more to reach the upcoming rewards. Also, you might carry Loyalty programs on the website but operating a similar promotion via a mobile application is more effective.
Brand Recognition:

 

Better brand visibility is one of the biggest reasons you need a mobile eCommerce app to power your business in the present complicated business environment. Connecting with customers is also very easy these days as maximum customers are always on their phones. But as a brand, you must provide a superior quality mobile application experience to your valuable users. When the screen is small, users will automatically experience frustration. According to the stats, 35% of application users will always uninstall applications in case they find them challenging to use, which again results in a poor UX. Selecting the correct eCommerce mobile app design is essential. While creating an eCommerce mobile app, you must implement smart branding strategies with gorgeous UX/UI design for building a strong impression on mobile consumers. To make eCommerce application branding efficient, it is crucial to answering every query presented by the customers. The more your business will learn about the customers, the more it will be easier for answering all the pain points.
Personalization:

 

Your business must indeed use an eCommerce mobile app builder for crafting the best apps. But without personalization, witnessing that eCommerce success will be challenging. For instance, as a customer is done signing up for receiving emails from your brand, you can segment them into classifications depending on factors such as gender, location, and age. The next step includes sending targeted emails to them to elevate their experience.
Conclusion
 The only line that you must hear and realize – eCommerce shop requires an eCommerce mobile app in today's time. As you do this, you will witness the numbers speaking for themselves. Several data-driven and valid reasons present in this content show you why mobile apps must be a priority for eCommerce stores. Starting from better conversions, elevated retention rates to fewer abandonment rates, the benefits are too many. Hope we've given you enough reason to have a mobile app for every eCommerce store. Feel free to comment if we've missed any top reasons.
___
by ANNIKA MICHELI
source: telemedia Online