How brands can utilise push notifications for individualisation at scale?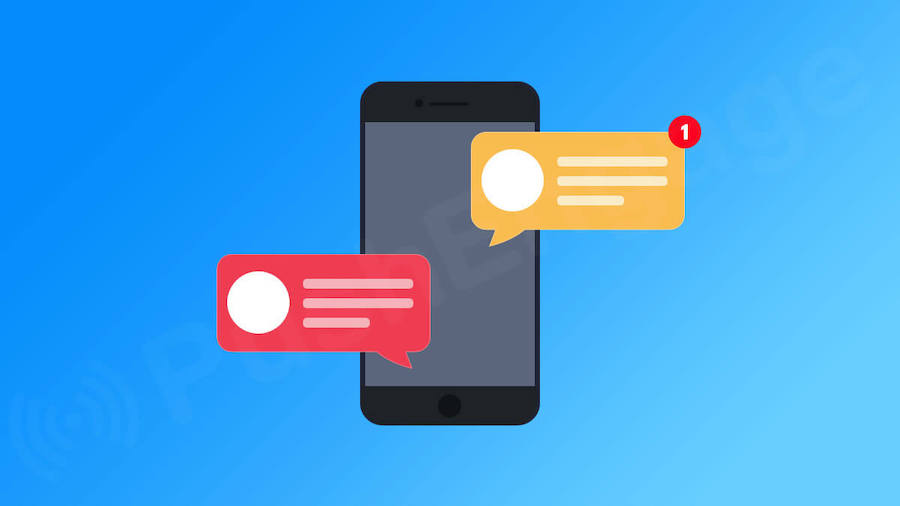 Using push notifications to engage mobile users is a double-edged sword. Send too many messages and you're simply spamming your customer and prompting uninstalls; send too few and they're likely to forget you. But for brands that can successfully deliver value with every message, the push has proven an invaluable channel for improving engagement, monetisation, and retention.
Users who have downloaded your app are obviously keen on hearing from your brand, having already granted you both device and mind space. The key to keeping these users happy over the long term? Avoid over-communicating and irrelevant updates.
Slack, for example, captures individual user preferences by allowing users to customise their push notification preferences. Each user can customise the types of messages they'll be notified about and how: preview or no preview, custom alert sounds, etc.
At a time when consumers are being bombarded by overzealous brands, differentiate yourself by staying helpful, staying relevant, and personalising the user experience whenever possible.
Delivering the Level of Personalisation Users Expect
Your customers expect sophisticated levels of personalized communication, which is now possible with disruptive technologies like artificial intelligence and machine learning. Online eyewear company Lenskart saw 68 percent higher engagement levels with push notifications that were personalized using customer insights collected from both on- and offline data sources.
In order to push your audience in the right direction, you must understand who they are, what they want from your app, and what their notification preferences are — including what they want to be notified about and how often.
Great marketing is the result of listening to your consumer first and foremost: how they interact with your brand, how they use your app, and how you can improve their user experience.
You can only deepen your customer relationship if you improve your understanding of who your consumer is.
Timing Notifications for Deeper Engagement
The average consumer now receives 46 push notifications every single day. With so many apps constantly vying for your customer's attention, you can't just be another voice in the crowd. Instead, stand out by sending messages when your user's lock screens are the least crowded.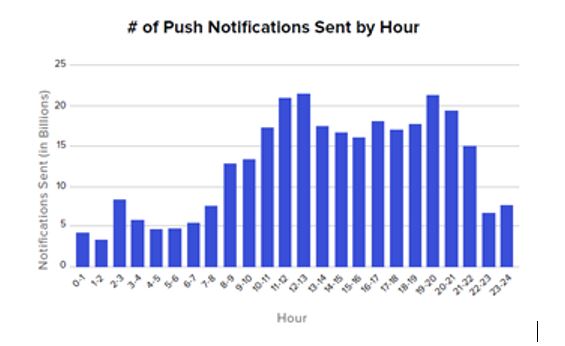 Research indicates that early mornings between 6-8 AM and evenings between 10-midnight is when the fewest notifications are sent. Research also shows that users frequently check their phones first thing in the morning and late at night before going to bed.
Why not use this as an opportunity to engage with users?
Creating Value at Every Opportunity
The most important aspect of your push campaign lies in the value that your notifications deliver to every customer. Only send notifications that are immediately relevant to your user at the moment: delivery updates, travel notifications, account alerts, and limited-time discounts.
Each of these notifications should be tailored to your key user segments to reflect their past behaviours and stated preferences and scheduled for the times they're most active in the app.
It's also important to keep your messages concise and optimised for mobile devices. A majority of app users prefer short notifications of 100-120 characters, roughly one sentence. Moreover, if your message is too long, it gets truncated by the user's OS. Check out this message from Netflix – it's short, personalised based on the user's viewing history, and light-hearted (true to the brand's personality).

Good marketers learn something from every single campaign they run. It's important to dissect every campaign to determine how it was received by different user segments: did it boost conversion rates or average order values? What percentage of users turned off notifications or uninstalled?
A well-researched, well-informed push notification strategy is a major asset for improving consumer retention, key conversion rates, and brand engagement. Deliver value to users with every opportunity to develop meaningful and long-lasting customer relationships.
___
by Anand Jain
source: Inc42