11 tips to keep virtual audiences engaged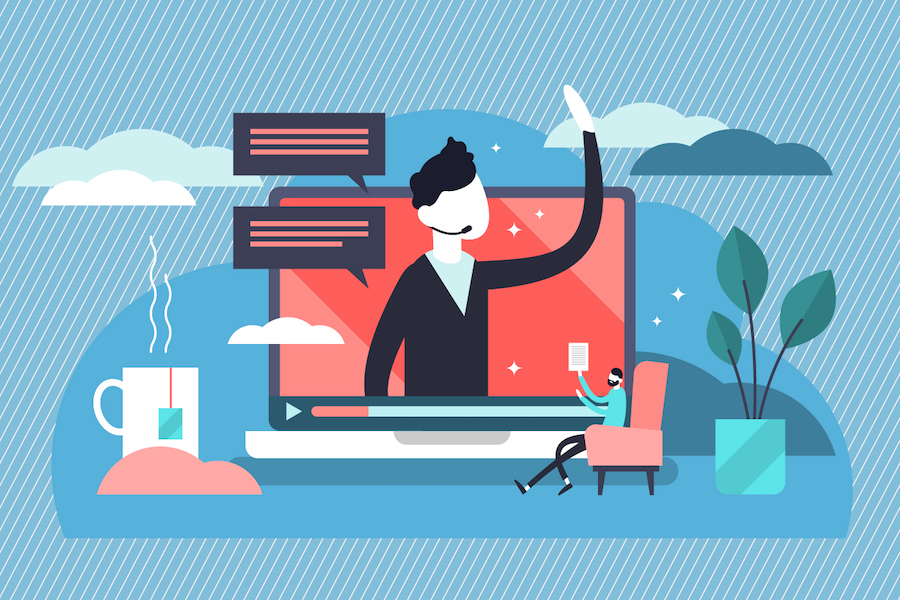 When your attendees are watching from home you've got to compete with endless distractions, says Aventri's Brecht Fourneau.
"When your audience is remote, there's no end to potential distractions," says Brecht Fourneau, senior director of EMEA & APAC marketing at Aventri.
"You're competing for attention against inboxes, work chats, phone calls and co-workers.
"Fortunately, virtual event platforms offer plenty of ways to provide engaging content and networking opportunities. Many of these tools weren't available just a few years ago."
Here are Fourneau's 11 top tips for creating rich and immersive online events.
1. Turn presentations into conversations
"Transform broadcasts from one-way webinars into two-way conversations," says Fourneau.  "Chat, polls and Q&As offer simple ways to connect attendees and speakers."
2. Increase flexibility
"Even with the best engagement features, people may not want to sit through a full conference day. The solution is to livestream keynotes and sessions you expect will inspire the most conversation, and pre-record the rest.
"Play recorded sessions at a dedicated time with live Q&As in a chat room, or make them available on demand."
3. Add value
"Create a digital library where attendees can access event content at their convenience, during your event or afterwards. The ability to consume content on-demand adds value and keeps attendees coming back."
4. Scrap top-down presentations
"Encourage speakers to break up sessions with polls, questions and quick exercises. You'll help attendees stay focused and feel like part of the conversation.
"Also arrange for someone besides the speaker to moderate Q&As and ensure all questions get answered."
5. Measure continued engagement
"How do you know if remote attendees open a session and skip out to do something else? Alertness checkers measure continued engagement. Use these tools to identify compelling speakers and topics," says Fourneau.
"Share valuable metrics with sponsors as well, such as '90% of participants were engaged throughout your session'."
6. Encourage virtual networking
"To keep attendees tuned in, break up sessions with engaging networking opportunities," says Fourneau. "Virtual networking lounges bring attendees, exhibitors and speakers together.
"You can also provide networking spaces through a dedicated chat feed, mobile event app or video meet-up area away from event sessions.
"Modern digital event platforms use artificial intelligence to match delegates with peers, speakers and suppliers. The technology recommends relevant sessions and exhibitors based on shared interests.
"Using matchmaking features, attendees can filter the participant list and schedule one-on-one video meetings to expand their network."
7. Hold digital roundtables
"Curate breakout groups and roundtable discussions around topics different attendee groups care about most. Ask an expert to moderate each session to encourage participation from the entire group."
8. Gamify sessions
"Connect attendees through team-based activities. Groups with shared interests can work their way up the leaderboard together by solving puzzles and competing in challenges like digital scavenger hunts."
9. Do some speed-networking
"Offer one-on-one video conversations, matching attendees with similar event goals. By limiting meetings to just a few minutes, you'll allow time for introductions and encourage more in-depth follow-up discussions."
10. Use push notifications
"With no travel required, virtual appointments can slip a busy delegate's mind. Make sure your platform sends push notifications automatically to remind people about scheduled meetings and let them know when someone is calling.
"It helps to use technology already in place. If you're using your event app for surveys, for instance, add in-app chat and matchmaking functionalities. This is an easy way to build community and keep attendees engaged after your event is done."
11. Create virtual exhibit halls
"Finally, create immersive showroom experiences, as you do at in-person events. Increase engagement with live demos, chat lobbies, sponsored giveaways and real-time video connections. You'll connect buyers and sellers while working to achieve your financial goals."
___
by Mark Williams
source: C&IT