How to step up your content marketing strategy in 2021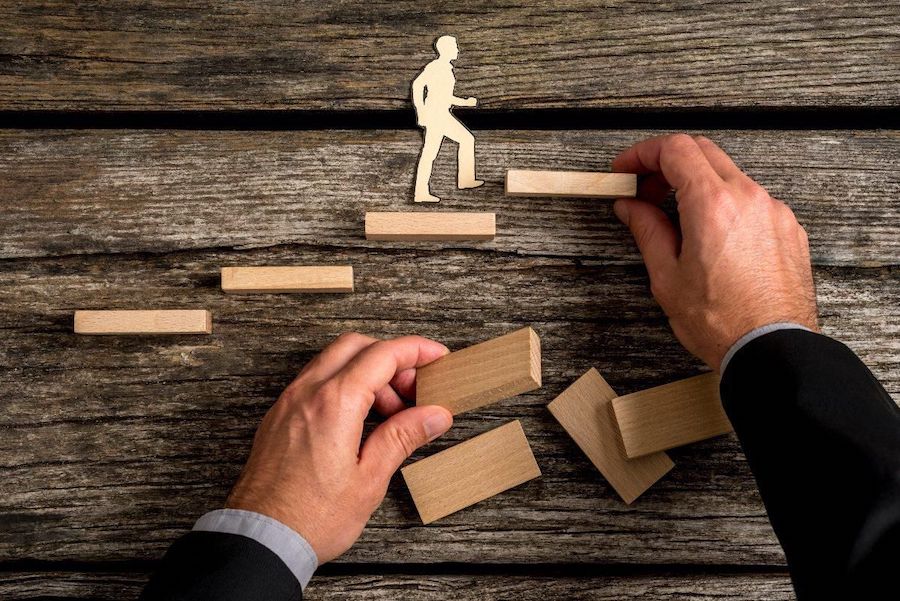 Are you looking for a way to step up your content marketing strategy in 2021? If so, you're not alone. Plenty of business owners use content to reach their target audience and grow their brand. This trend is effective and here to stay, with estimates showing that the blogging industry alone is worth well over a whopping 300 billion dollars.
These impressive numbers tell us that 2021 is an excellent time to implement content marketing or give your existing strategy a modern redesign. Consumers are interested in what businesses have to say. The ability to deliver on this demand can result in more sales, engagement, and traffic to your online store.
If you're not sure where to start, we have you covered. Today, we will explore several strategies you can start using today to improve your content marketing strategy in 2021.
Ready? Let's get started!
Prioritize Mobile Users
First, let's talk about showing content to your mobile users. Did you know that over 52.2% of all internet traffic comes from mobile users? In other words, if your site isn't ready for people using these devices, there's a good chance they will never get to check out your content. As a result, there's a reduced chance that they will become a subscriber or customer.
Start by making sure you're using a mobile-friendly design on your website. Your goal is to make sure the site is accessible by people using all devices.
Your content should be formatted in a way that's easy to read on smartphones and tablets. Short paragraphs broken up by H2 headings are excellent ways to make sure people can read your blog posts on their devices.
We also suggest creating more video content. This type of content encourages engagement, which we will touch more on later, but let's focus on how it helps mobile users. Plenty of people use headphones and prefer to listen to content over reading if they are driving, eating lunch, or doing something else and can't look at the screen.
If you can't make more video content, we suggest you at least make it possible for people to listen to your blog posts with a text to speech plugin. Adding this accessibility option means more people can listen to your content, which can translate to more sales and site engagement.
Diversify Lead Generation Efforts
At this point, there are countless ways to generate leads for your business. We will likely see more exciting breakthroughs in how we connect to our customers in 2021 and beyond. When thinking about how you want to get more email subscribers and customers, it's crucial to think about how you can use your content to drive users to this end goal.
One popular way to grow your lead list organically is with push notifications. Businesses are starting to use push notifications to alert customers about upcoming specials, new content, and even flash sales.
There's plenty of room for advancement within the push notification industry, and some of that is going to come to light next year. We expect to see more companies using push notifications to drive people to specific pieces of content based on their interests. This is going to help marketing times generate, and segment leads on the spot.
You can also get more people to sign up for your email list by creating targeted lead magnets for your blog posts. For example, you could write a blog post that talks about a specific topic in great detail. At the end of the post, include a download link to a full PDF with more information, images, and guides. Encourage users to subscribe in exchange for the extra content.
While the idea of the lead magnet is nothing new, it does meet one of the most basic needs of users browsing content: speed. Providing you're able to quickly deliver content from a lead magnet to a new subscriber, there's an excellent chance they will open your email and engage with your brand in the future.
Put Emphasis on Engagement
We've noticed some of the most successful businesses out there put a strong emphasis on engagement throughout their content. There are several ways you can make your blog posts more engaging for first-time visitors and subscribers alike.
You could try asking a question at the end of your article or video and leave an open comment section. Encourage users to discuss their opinions on what you published, and don't be afraid to dive into the conversation with them. People like engaging with websites that engage back; there's no way around that fact. Encouraging conversations is an excellent way to build community engagement.
When it comes to the content you're publishing to your blog, we suggest including plenty of images and interactive lead magnets. Visions are incredibly helpful, with images resulting in a 300% boost in subscriptions.
Live video content on social media is the perfect way to get more brand engagement. People enjoy showing up to live events, especially if the speaker is known as an expert in their industry. Spend plenty of time creating a presentation that's bound to wow your audience, and you'll see a surge in subscriptions and new customers after your event.
Analyze Data to Understand Your Audience
When talking about marketing, you can't just discuss what is new or what will happen. Sometimes, you have to reflect on the data you've gathered the previous year to make smart content marketing decisions.
You should start by looking at the Google Analytics data on your website. Use the data here to learn about your target audience. Discover your most popular posts, and see how many of those blog visitors turned into customers.
If you can understand how users interacted with your content in the past, you can use it for new post ideas. For example, if your blog on gardening is doing well, but you notice that over 75% of your traffic is on posts about flowers instead of vegetables, you can start planning future content based around flowers for more traffic.
We also recommend taking a look at social media to see how consumers are engaging with your brand and the industry as a whole. The average social media user spends 2 hours and 22 minutes across sites like Facebook and Twitter, so your audience will inevitably meet up online and talk about your industry.
Use these opportunities to understand the goals and pain points of your audience. As you're planning for future content, you can keep this information in mind and start your content marketing strategy with optimized, accessible, and relevant blog posts and videos in 2021.
___
by Jared Atchison
source: B2C