How to use visual media to boost your online and offline marketing efforts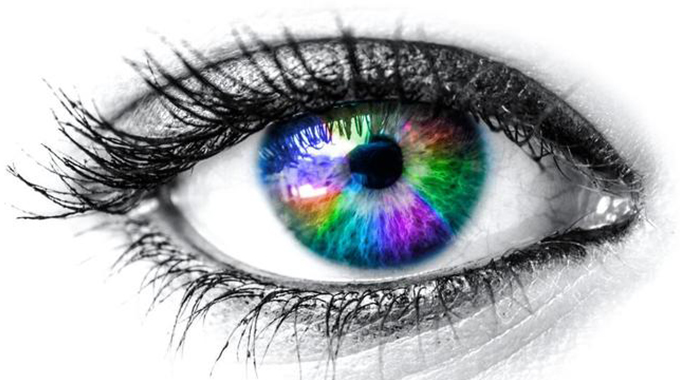 "Approximately 65 percent of the population are visual learners." – Mind Tools, 1998
We are living in the age of visual marketing. People are keener to see and feel than to listen. Marketers are utilizing the power of visual marketing to drive in massive ROI and engagement.
Social Media Has Changed to Visual Social Media
Text-based marketing is slowly being replaced by visual marketing. In earlier days, blogs and websites were the major mediums to reach the desired audiences. A typical blog post was in the range of 600 to 800 words but, with the invention of Facebook and Twitter, we slowly entered the era of micro posts where much shorter status updates became the flow of marketing. Thereafter, image-sharing sites like Pinterest and Instagram started ruling the Web. We have experienced a phenomenon where a gradual shift of marketing has taken place from text mode to visual mode.
 "90 percent of information that comes to the brain is visual." – Hyerle, 2000
Pictures have become one of our default modes to sort and understand the vast amounts of information that we come across on the social media sites every day.
Fashion designers are leveraging the power of visual fantasy to sell a product by making use of sites like Pinterest and by sharing image-based posts on Facebook. A campaign called "What's in your bag" generated a lot of conversation on Facebook in which the users were asked to share the contents of their bag.
Popular image editing site, PicMonkey.com recently reported that it is averaging 4.3 million images edited daily. Such massive numbers suggest the growing use of images in online marketing.
Ways to Boost up Your Marketing Using Visual Media
1. Share Quality, Effective and Mobile-Friendly Images
Human brains are made to process visual content faster. In fact, the brain processes visual content 60,000 faster than text. Ensure that you share quality, effective and mobile-friendly images for the maximum impact. Also, it is important to stay aligned with your company message — the visual message will directly impact the reputation of your brand.
2. Be Original 
A 2013 Pew Research Study suggested that 54 percent of all Internet users have posted an original photo or video that they personally have created. If you create and share an original photo, the others will share it and you will increase the chances of boosting your visibility.
3. Make Use of Infographics, Memes and Quote Graphics
Tweets with images receive 150 percent more retweets than tweets without images. This sparkling fact suggests that images rule engagement on the Web. Make use of infographics, memes and quote graphics when you plan to share images.
One of the popular milk brands, Amul creates amazing memes making use of the science of storytelling.
Some of the popular tools you can use for creating infographics are 'pickochart,' (https://piktochart.com/) 'canva' (https://www.canva.com/) and 'visme' (http://www.visme.co/). Similarly, you can use tools like 'imgflip' (https://imgflip.com/), 'memecreator' (http://www.memecreator.org/), 'makeameme' (https://makeameme.org/) and 'imgur' (http://imgur.com/) to prepare memes. Lastly, 'recite' (http://recite.com/) and 'quozio' (http://quozio.com/) are awesome tools for creating beautiful visual quotes as images.
4. Don't Forget to Make Use of Sense of Humor 
It is absolutely OK to have fun with your fans. Include humor in status updates and customer responses but do not overuse it. Also, be sure to use humor defined by the age group of your targeted audience. One type of humor wouldn't fit the mood of the entire audience. Play with words, be yourself and hit your marketing goal.
Have a look at this tweet from Charmin. It both amuses and persuades the audience to take action.
5. Use Videos for a Full Sensory Experience and Track Attention Span
Sixty-one of the top 100 brands now embed YouTube videos on their websites. A good video tells a story and it is your responsibility to find out the best way to appeal to your desired audience to attract and persuade the buyer. Video content is easily shared and it is effective — it takes less time for a prospect to see and share a video and that increases the chance of the video being shared with other prospects. The key here is to produce diverse content and engage your community on YouTube.
6. Always use a Call to Action
I have seen many marketers make the mistake of not using a proper call to action and confusing the prospect about  his or her next step. Every marketing effort should be properly synchronized and a proper call to action helps the user to identify and take the next step in the marketing funnel.
Use compelling CTA in images. Use simple language, strong phrasing, don't sound boring and create a sense of urgency. Following these tactics while preparing images for content marketing will make you a social superstar. Have a look at the following example from Manpack that strongly appeals to a man's desire with a fantastic image CTA.
In the case of videos, you can use annotations or you can include a screen, often at the end of or during the video that indicates what the viewer should do next.
7. Don't Forget Offline Visual Marketing
Integration of online and offline marketing strategies is important. Most businesses need a combination of multiple marketing strategies to excel and offline marketing plays a crucial role.
According to Nielsen, 54 percent of consumers are more likely to buy a new product when learning about it from a newspaper or magazine ad. For example, in the case of hotel businesses, visual information applications like hotel digital signage can enhance the overall guest serving experience with strong visual communications.
8. Evoke Strong Emotions
Our brains decide whom to trust and what to buy. Colors play an important role in evoking emotions.
Your title is your gateway to attract a new audience. Use words, phrases and color combination that helps to generate maximum emotional excitement as quickly as possible.
Visual media is an important tool in both online and offline marketing and marketers must use it for maximum reach and engagement. Apply the strategies discussed above and I am sure you will see more positive engagement and ROI.
___
by Joydeep Bhattacharya