3 reasons why you absolutely need to add whitepapers to your content strategy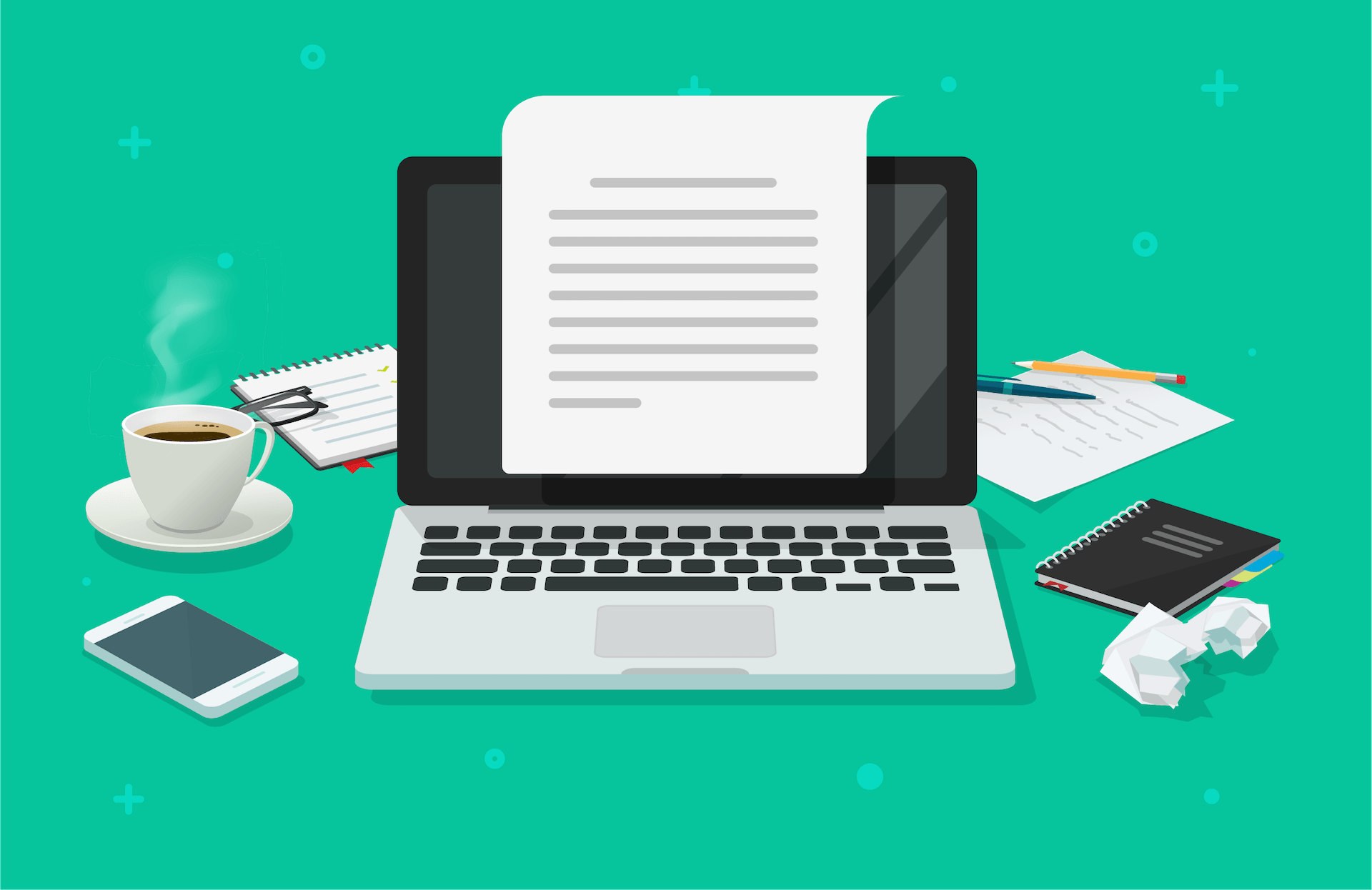 Say 'content strategy' and most people will jump to blog posts. And no wonder: blog posts can work wonders for your marketing, sales, SEO, and ultimately, your business goals. Plus, they are relatively easy to write, publish, and promote.
But if you really want to up your content game, whitepapers are what you should be looking at. Granted, they aren't as easy to write, but they do come with significantly more benefits. Just like (almost) always, the more effort you put into something, the better the results it yields.
First, a primer:
What Is a Whitepaper?
A whitepaper is a thoroughly documented and researched, in-depth piece of writing that presents a solution the target audience has to face and provides a solution. Whitepapers can be based on the company's own research – explain how the findings of the research help build a solution, or they can showcase the innovative way your company solves a problem.
Most whitepapers are around 2,500 words long and with a design similar to that of an eBook.
While typically associated with the tech industry, whitepapers can be created and published for any industry, as long as you have the expertise and the knowledge to come up with an innovative angle.
What a Whitepaper ISN'T?
A whitepaper is not a sales pitch. Even though publishers usually add a short blurb about the company and/or the authors at the end, a whitepaper should never be a sales pitch – this is the safest way to turn off readers and potential customers.
Think about it like an academic paper (because whitepapers bear a lot of similarities to academic papers): if it's good enough, people will inherently appreciate the author(s) and use their services if applicable. But you will never see an academic paper worth its salt waste precious space on touting the accomplishments of its authors.
A whitepaper is also not a blog post. While blog posts, too, need to be thoroughly researched, we're looking at a whole new level of research and documentation for whitepapers.
Roughly 90% of the time you spend on a whitepaper should be dedicated to research and information gathering and only 10% to the actual writing and design.
Sounds a bit complicated? Well, no one said that whitepapers are easy to put together. But here's why they're worth the effort.
3 Reasons to Add Whitepapers to Your Content Strategy Right Now
1.
Generate More Qualified Leads
Typically, whitepapers are gated content. As the name suggests, the term refers to content that's "hidden" behind a gate. In this case, the gate is a form where visitors can leave their name and contact data to gain access to the whitepaper.
If your whitepaper is good, people will willingly give their contact information in exchange for it – 75% of B2B buyers, at least.
Whitepapers are premium content for specialized readers. So almost everyone who downloads it is a qualified lead (plus one or two competitors who are checking up on you). Unless your web traffic is already huge, you shouldn't expect thousands of whitepaper downloads.
However, even a few dozen downloads can significantly pad your bottom line if you can nurture the qualified leads you get this way.
2.
Cement Your Position as a Thought Leader in Your Industry
Since whitepapers aren't too easy to write, very few companies do it. Only 65% of companies surveyed by AlterraGroup create whitepapers or eBooks, compared to 83% who blog regularly. This is your chance to stand out from the crowd.
If you dig deep into your company's knowledge base, you will find quite a few gems that can be turned into whitepapers – it can be something complicated like technological innovation or something as simple as coming up with a new business process that's faster and more efficient than the traditional way.
Publishing a few whitepapers a year sets you apart from the average businesses in your field that do things well enough and propels you into the experts' league, along with innovators and solution-oriented companies.
3.
Whitepapers Help You Sell More
71% of B2B buyers have used whitepapers in the past 12 months to make purchase decisions. Blog posts are a nice intro to your company, but for real purchase decisions, especially if the solutions you are selling are B2B and fairly expensive, whitepapers are a must-have.
People will buy a new pair of sneakers from a corner shop if they're a bargain. But when they invest massively in a new product or service (especially if it's a B2B one), they want guarantees that their new partner is a thought leader in their field.
Over to You
If you feel like blogging is no longer enough for your business, chances are you are right. Also, chances are you may be ready to play in the pro league and start creating whitepapers instead.
You already have most of the information you need within your company, so what have you got to lose?
___
by Adriana Tica
source: SiteProNews