How nonprofits and small businesses can leverage social media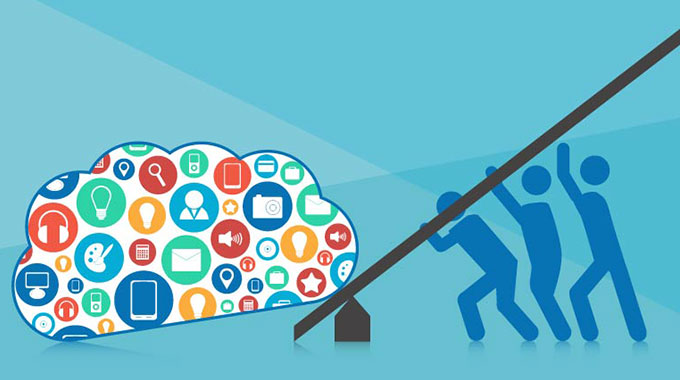 Not everyone has access to the big bucks when it comes to marketing. Compared to big brands, nonprofits and small businesses face three challenges:
Low budget
Owner/founder is often heavily involved (and often overwhelmed)
Less staff and less time
If you're handling the marketing side of a nonprofit or small business, it can be overwhelming, but it is not impossible.
Above all, focus on building two-way communication and fostering engagement with your audience. When you don't have the ability to spend large amounts of money on social ads, establishing yourself as a local, trusted advisor is a great asset.
So what are the best practices when using social media for your nonprofit or small business?
The Groundswell POST Method
Low social media budget means you can't waste your resources. Good thing, the Groundswell POST method allows you to develop an effective social media strategy.
This method was originally coined by Charlene Li and Josh Bernoff in their book Groundswell: Winning in a World Transformed by Social Technologies (affiliate link). It allows you to focus on four aspects of building your organization's social media strategy. That way, you can better allocate whatever advertising budget you have on social.
People
As a whole, digital marketing starts with knowing and understanding your audience. Who they are and what motivates them to engage with your organization?
You also need to know where they spend their time online. If your target demographic isn't on Instagram, then why would you be on it? And if you do, you might be wasting time and energy promoting your brand on the wrong platform.
If you're on the right platform, ask yourself these questions every time you post something:
What am I trying to accomplish?
What's unique about this content?
What's in it for my readers?
Objectives
Once you've identified who your target audience is, the next step is to figure out why you're on social.
What do success means to your organization?
Here at Search Engine Journal, site traffic is really important to us since we're an online publication. Thus, one of our social media objectives is bringing in more traffic from our social channels to our site.
If you work for a nonprofit, raising donations or getting volunteer sign-ups are valid objectives. Once you know the purpose of your social media campaign, it'll be easier for you to set up key performance indicators and measure your campaign's success.
Strategy
A social media strategy won't be a strategy if you don't know what to do on each of your channels.
Some businesses make the mistake of setting up a Facebook page only leave it behind for months. This turns their account into a ghost land. Make sure you know how to best use your channels, so you can continuously engage with your audience.
Pro Tip: Don't be on social media just to have social media.
Moreover, use consistent branding across all your platforms. Be sure that the niche you're covering is aligned, as well as the themes and color schemes you use for your organization. You don't want to confuse your audience and make them think they're on the wrong page, do you?
Technology
Lastly, know which platforms fit best with your target demographic. Leverage New Age Media released a social media comparison infographic that gives an overview of the most popular networks.
This infographic can guide you in finding where your audience hangs out online. It also tells you how to best use each social media outlet. That way, you can maximize the limited sources you have on the platforms that works well for your organization.
Crafting Social Media Content
Once you've set the stage for your social media strategy, the next question to ask is: What should I post about? The engagement you create and the leads you drive through social media will depend on the content you produce.
Here's how you can craft a useful social media content.
Create a Simple Content Calendar
Just because you don't have enough budget doesn't mean you can't be organized. There are a plethora of social media tools that can make social media management a breeze.
You can create a simple content calendar using a spreadsheet, which details what content you can put out within the next three to six months. This is where tapping other departments within your organization comes in handy.
Is your editorial team publishing a new blog post? Make sure it gets promoted on social. Here at SEJ, each new posts are automatically shared on our Twitter account. We also have a resharing program for posts that are doing well to make sure that it gets the social media mileage it deserves.
If there's an event coming up that's relevant to your organization, share it on social as well. Are you celebrating a milestone or anniversary? Let your audience know!
Abide by the 80/20 Rule
The problem with social is it can easily be overwhelming. You can avoid that by using the 80/20 rule. The 80% of your posts are content that's important to your audience but not necessarily about your organization. The rest is where you share your brand's story.
Drowning your audience with content that only talks about you will result in less engagement.
Embrace Storytelling
The best thing about nonprofits and small businesses is that they have stories. You can use your organization's story to engage your audience on social media.
Give your brand a face. Let your audience know what you're doing and who you're working with. Show them the people who work for you aren't just employees, but advocates.
Remember: People are on Mobile
According to the 2015 Charitable Give Report, mobile giving reached a tipping point last year.
In addition, Smart Insights reported last April that "mobile digital media time in the US is now significantly higher at 51% compared to desktop (42%)."
This means it's more important than ever to keep your mobile users in mind when building a social media strategy—or your entire online marketing strategy. It's time that you practice brevity and get your lede right.
As Dave Chaffey wrote:
If you're not able to reach your audience through mobile search or display, or you're not providing a satisfactory mobile experience you will miss out compared to competitors who are.
You Can't Do it Alone
Here's the thing about social media: It's a collaborative effort.
You don't have to manage or come up with a content idea alone. See who in your organization can help.
It's not necessary to give your volunteers access to your accounts, but you can brainstorm ideas with them. You'll never know which one of them has a brilliant content idea.
Moreover, it's good to see outside engagement with your organization. This creates a snowball effect that results in more engagement.
___
by Aki Libo-on