How to grow your business through digital marketing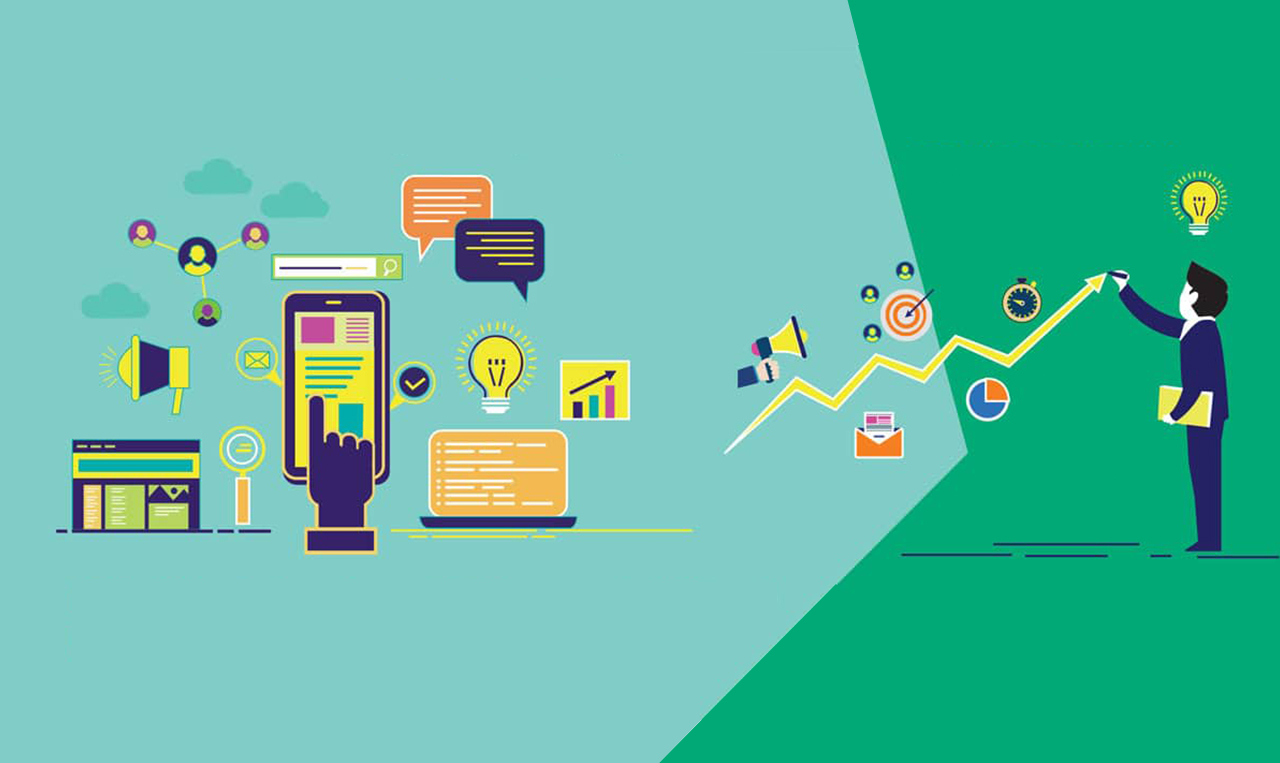 Digital marketing has gained massive recognition during the past 10 years. Countless startups and organizations have achieved their marketing goals by using digital means. The world is heading towards a more digital epoch day by day. Updates and innovations of exotic technology make people adopt new strategies to grow their profile and businesses. Beginning from an uncommon idea, digital marketing has now become the most crucial element for any company, organization or personality.
Comprehensively, there are numerous ways to grow your business through digital marketing. You just have to adopt the strategies according to the type of business, changing trends and your preferences. The first step to start digital marketing of your product is to find a digital marketing agency. The agency will build a complete plan or strategy according to demand. Digital marketing agencies provide digital marketing services on a very large scale. Either way, you can market your products but it will squeeze limited results. A digital marketing agency creates everything from scratch for you, and if you have already built something then they try to modify it in the best possible way. There are the following major services provided by digital marketing agencies to market your websites or products.
Web design services
Designing a website is the first step if you want to make a digital presence of your brand. The website provides recognition and legitimacy to your brand. Digital marketing agencies make sure that you have a proper website for your brand by providing web design services. So that the marketing becomes easier and many people get to know about your brand. Building a suitable website for a specific niche is a difficult task. It involves so many requirements. Even if you have a basic website, digital marketing agencies the perspectives accordingly. So, make sure that your targeted organization provides web design services as their priority.
Search engine optimization services
Digital marketing is all about promoting your brand to those audiences. This is only possible when a huge audience gets to see your content on the top of search engines. To make this happen, we use search engine optimization strategies, also called SEO.
SEO might seem like simple terminology, but there are a variety of steps involved in its implementation. These strategies easily rank your websites on the first pages, which means a huge audience gets to know about your brand and offers. As it is a crucial part of digital marketing, digital marketing agencies must provide the best search engine optimization services.
Graphic design services
Graphics play an essential role in digital marketing. Because the pictures, descriptions and displays are built with the help of graphic design. In digital marketing, we have to display the attractive image of the brand and products. So that audience gets fascinated and checks out your products and websites more often.
Graphic designing services include product photography, photoshop, and written display content. If the display and first look of your company are attractive it means the visitors are going to get satisfied with your services and products. Digital marketing agencies have a proper team for graphic designing. Because they know that the basics of marketing are built upon Graphics.
Build social media presence
Social media is the best way to promote your goods in front of a huge audience. The whole world is connected to social media for different purposes. Everyone uses social media for a specific purpose which can also be related to something of you and your brand interests. Building social media presence is also one of the crucial aspects of digital marketing. A good brand shows its activities on every social media platform with an organic audience.  As the audience is available on social media platforms 24/7 there are chances to get huge buyers from social media activities.
Digital and welfare campaigns
If you want your brand's recognition almost everywhere. Then starting digital campaigns can work for you. Marketing agencies create attractive campaigns or innovative ideas related to your brand so that the audience finds it impressive. These campaigns have a lot of variety according to the demand of the brand, audience and circumstances.
Some mega brands also keep doing welfare campaigns with the name of their brand. This act also highlights your brand and efforts among a flood of brands. By doing this they not only work for the betterment of society but also establish a positive and long-lasting image of the brand.
Conclusion
There are many other ways to promote your business. Digital marketing is one of them, you shouldn't only rely on this for the growth of the business. Considering other factors along with this is also important.
Also, digital marketing is a complex but worthy process. Which takes time to rise and shine. And a digital design agency makes it happen for you.
___
by RJ Frometa
source: Ventsmagazine.com