Why programmatic advertising delivers results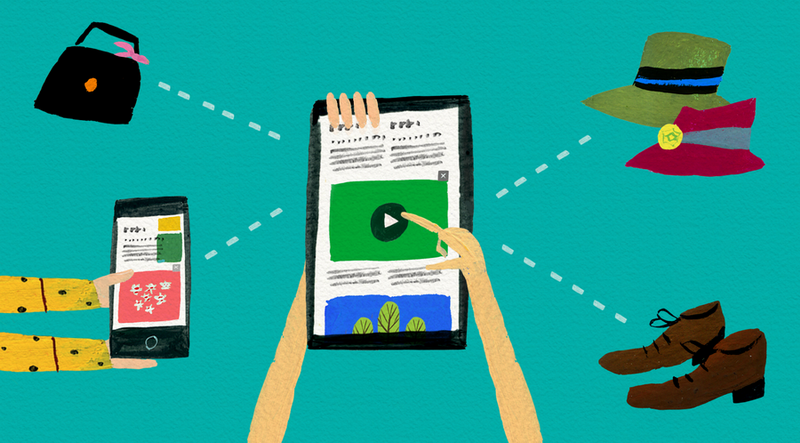 In this guest piece, Oracle Marketing Cloud's regional data expert for Australia and New Zealand, Adrian Kos (pictured below), makes a solid case for why you should be on board the programmatic advertising train.
There is no doubt that paid advertising – especially digital ads – drive results. The largest part of digital display ads is the data-driven, automated ads called programmatic. Programmatic ad buying is growing because it makes ad transactions more efficient and effective, as long as the right data is applied.
How does it do that you may ask? Programmatic ad buying uses software to purchase digital advertising, as opposed to the traditional process of negotiating and placing orders. It's more precise because it not only automates the decision-making process, but also enables audience-centric targeting.
Programmatic is driven by the opportunity to target campaigns more accurately, effectively boosting the return on advertising spend. Executing a specifically targeted digital advertising campaign based on audience with all first, second and third data available to marketers, you can actually reduce wasteful advertising whilst boosting effectiveness through one-to-one communication.
The 2015 Magna Global Programmatic Intelligence Report estimates the global programmatic market will increase from $14.2 billion in 2015 to $36.8 billion by 2019. By 2019, programmatic transaction methods will represent more than half of the spend in the programmatic universe (banner display and video) for the first time, up from 2015's 31 per cent share of total banner display and video.
The huge growth in programmatic advertising has a significant impact for marketers, publishers and the industry as a whole. It has empowered publishers with an efficient means to monetise core inventory. The evolution of programmatic began with publishers monetising unsold-remnant inventory, right through to today's complex commercial models, such as decoupling audience from inventory sources to maximise yield and commercial opportunities.
THE NEW ADVERTISING MARKETPLACE
Whilst data is the new currency of advertising, programmatic delivery is the new marketplace. Brands have to find a way to connect with their audiences while measuring returns on more than recall or click-through rate (CTR).
For marketers to fully embrace a programmatic advertising program, ensuring the right combination of technology and brand messaging is key. This can be done either through agency partners or directly. The technology required to help manage the volume and variations of audience segments is critical. Planning cannot be under invested or underestimated.
The questions that marketers need to ask themselves before utilising programmatic advertising include:
What are your specific goals for acquisition, retention and nurturing campaigns?
Who will manage your campaign and how will it be measured?
Do you have the people and systems to obtain these metrics and the ability to refine them and iterate?
Programmatic ad buying has put data management platforms (DMP) centre stage. In the next five years, as noted in the AdExchange 2016 Industry Preview, the advertising industry will complete a 10-year evolution toward planning and buying with technology.
The implementation of programmatic for mobile advertising is also on the increase, though its adoption has challenges. Mobile programmatic enters a more complex domain as it straddles the cookie and cookie-less environments, therefore requiring the unification of multiple identity protocols such as mobile ad IDs (MAIDS), statistical IDs and mobile web cookies. Cracking the identity code leads to, not only, a windfall across mobile, but also empowers both publishers and marketers to deliver true audience-based targeting across multiple screens and devices.
Data-driven advertising and marketing delivers accountability. The more you know about your customers and prospects, the more precisely you can target and market. Having all the data available can lead to a reduction in marketing costs as waste is reduced, dramatically improving your ROI.
Although programmatic is about technology and methodology, it's most critical component are the people who implement it who will ensure programmatic can reach and deliver its full potential. Education and transparency across the advertising ecosystem is critical to delivering success.
___
by Adrian Kos
source: bandT