6 ways to automate your e-commerce business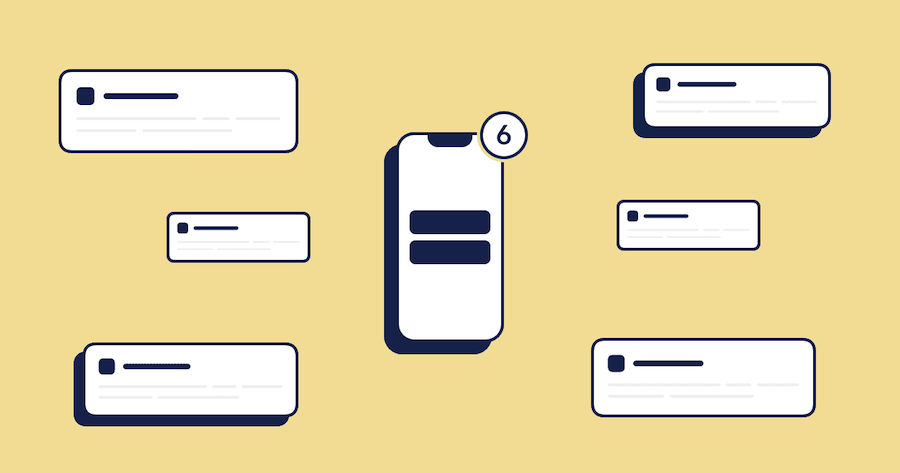 eCommerce automation is the process of using technology to automate certain parts of any eCommerce business's operations. eCommerce automation has various advantages such as increased productivity, reduced costs, better customer service, and improved customer experience.
Using eCommerce automation will help you put many business processes in auto-pilot mode and improve your sales and ROI. This is the reason why top eCommerce businesses are moving towards automation, and you can, too, if you want to boost your metrics.
In this guide, let's look at some of the top ways in which you can use automation for your eCommerce business.
Setup Email Marketing Automation

Email marketing plays a pivotal role in eCommerce business operations. It has a role to play in various stages across customer journeys.

For example, welcome emails, post-purchase emails, emails regarding shipping information, post-delivery emails, etc., are mandatory for running your eCommerce business. You can take the help of email automation tools to capture email ids and set up emails that need to be sent at each of these touchpoints.

Using email marketing automation tools, you can also implement strategies that will help you increase sales, trigger more repeat purchases, and reduce cart abandonment.

For example, you can identify customers who have not purchased from you for a long time. You can then send personalized emails to these customers that will urge them to check out your products and make another purchase.

Try to Automate Order Fulfillment Workflows

Order fulfillment services form the backbone of any eCommerce business. There are multiple players involved in this process, and thus you'll leave a lot of room for errors if you stick to manual processes.

By sticking to a manual order fulfillment process, you are relying on manual documentation for inventory management, picking process, consignment management, and returns management. This might be a huge bottleneck in your business, leading to reduced conversions and a bad customer experience.

You can implement automation for your order fulfillment workflows that will enable you to improve order accuracy rates, manage inventory effectively, optimize the picking process, identify bottlenecks in the process, and improve customer experience.

Schedule Social Media Posts

Social Commerce has a vital role to play in the success of any eCommerce business. In fact, studies show that in the last couple of years, the social media referral traffic to online stores has increased by 100%! Hence, focusing on social media marketing is a must.

Social media marketing requires you to be consistent and frequent in order to see good results. But, as a busy eCommerce business owner, it is not feasible to spend a few hours each day on social media.

Automation can, again, come to your rescue here. Using social media management tools, you can bulk upload and schedule social media posts for a few months in advance. You can also automate social media selling using such tools. Using social media management tools, you can also get access to in-depth analytics on your engagement and other important social media metrics.

Use Chatbots for Customer Service

Customer service is one of the primary areas of focus for eCommerce businesses. Through premium customer service, you can improve conversion rates, order values, and customer retention.

Customer service requires you to employ dedicated resources who tend to your customer queries 24/7. And, the queries resolved by your customer service reps are usually repetitive and redundant. So, to save costs and improve productivity, you can move on to other automated self-service solutions like AI chatbots.

Today, advanced AI chatbots can learn from past conversations and improve their future customer conversations based on that. So, adopting such affordable AI chatbots for your website or social media messengers will help you provide round-the-clock, quick resolutions to your customers while saving up on your costs.

Automate Reviews

For the growth of any eCommerce business, gathering feedback and working on it is super-important. You can gather feedback and reviews from customers after a few days of product delivery. You can also gather customer testimonials for your website this way.

Manual collection of reviews can be tedious and time-consuming. Hence, you can turn to automation for this process as well. You can trigger emails to customers after a few days of product delivery. Or you can also set up in-app prompts or website push notifications that urge the customers to provide feedback or reviews for your products.

You can also use sentiment analysis tools that will analyze product reviews, social media comments, and email responses to figure out the sentiment of customers towards your products. This will help you improve your products and work on the feedback leading to better conversion rates.

Offer Personalized Experiences Through Automation

Today, consumers are not looking for one-size-fits-all solutions. Instead, they are looking for products and experiences that are highly specific and personalized for their interests. Using personalization, you can bring about massive improvements in your conversions and ROI.

Through automation tools, you can offer ultra-personalized experiences to your customers. Such automation tools can analyze the customers' purchasing behavior and the purchase history of all your customers from your database. Based on this, the tool will come up with personalized product recommendations for your customers.

Personalization tools also help you offer the right upsells and cross-sells with each product, helping you improve the order values for every transaction. You can also use such tools to target them with personalized messages and push notifications to ensure customer retention.

Start Automating your eCommerce Business

Performing redundant, unproductive tasks and risking the chances of manual errors in your eCommerce operations can be the biggest hurdle to your business's growth. You can easily tackle these bottlenecks by using eCommerce automation tools that will help you speed up the process while staying accurate and more productive.

The tips provided in this article will help you decide the type of automation tools that you can adopt to bring about significant improvements to your business's ROI.